What The Forward Publishes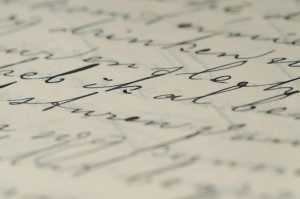 When I wrote a few tweets about what happened in Baltimore, I expected a few nasty responses — but drew one from a new source, a man calling himself @HeathenHassid. I recognized his name; he was the author of a particularly vitriolic piece in The Forward, one which basically said any Chassid exposed to the secular world will inevitably abandon Chassidism (never mind that he can't identify even one of his own siblings, who presumably are numerous and were equally exposed, who abandoned it with him).
So I responded, both because I enjoy a good debate and wanted to learn more about him. And when I pointed out to him that by leaving Chassidism for "liberal Judaism," he was in effect boarding a sinking ship, he had this reply:
@ymenken @AhavatYisraeI What boat? Where did I say I'm Jewish? I left that lifestyle for reality. I'm not a child, I prefer the truth.

— Ari Mandel (@HeathenHassid) May 6, 2015
So The Forward, which refused to publish the work of Orthodox Rabbis who want to help liberal Jews to stay Jewish, was happy to publish the work of an atheist who wants all Jews to abandon being Jewish.