A request for readers' help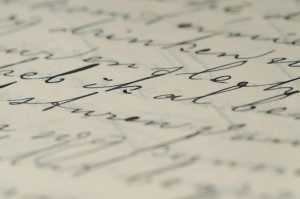 Usually I post my thoughts, and then sit back and watch readers pick them apart — or, as is more often the case, pick one another apart over matters having only a tangential relationship with my original post.
Now, however, I'd like to solicit your thoughts on a moral dilemma currently confronting Prime Minister Ehud Olmert. In particular, I'd be interested on any Torah sources that can be brought to the discussion.
As you know, indirect negotiations are now under way with Hizbullah over the two Israeli hostages captured by Hizbullah on July 12, Eldad Regev and Ehud Goldwasser. Nasrallah will almost certainly demand the return of Samir Kuntar, a particularly odious figure, who led a group of four PLF terrorists who managed to penetrate Israel by sea from Lebanon in 1979. Kuntar smashed the head of an eight-year-old girl in front of her father, and then shot the father to death. The mother of the family, who was hiding in their house, inadvertently smothered her two-year-old infant in an effort to keep her from crying and revealing their hiding place. In the last prisoner exchange with Hizbullah, Israel refused to return Kuntar.
Kuntar should have been tried, with full due process, and executed, but it's too late for that now. Clearly his return would constitute a major political boost for Nasrallah. And by all logic, the upcoming exchange should be captured Hizbullah fighters for the two Israeli soldiers – a typical post-war exchange of prisoners.
But let's say Olmert has to return Kuntar or walk away from the table. What should he do? On the one hand, how do you look at the woman who lost two children and her husband at Kuntar's hands? On the other, how can you look the Goldwasser and Regev families in the face, if you do not make the deal?