Relativism Knows No Bounds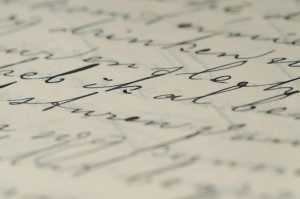 Many readers may have missed the following news item, which, to my knowledge, appeared in the JTA Daily News Briefing but almost nowhere else:
Close to 50 Reform youth leaders urged the movement to address the deaths of civilians on both sides of the Israel-Hezbollah war. "We applaud the Union for condemning . . . violent and terrifying attacks on Israeli civilians . . .," said the letter delivered by 48 student leaders to leaders of the Union for Reform Judaism. But it adds:'We urge the Union to likewise condemn the IDF's killing of unarmed Lebanese and Palestinian covilians, as well as its premeditated targeting of civilian infrastructure . . .'

A response, signed by 11 Reform student leaders, took a different stand on the conflict. "We are concerned about the equivalency made between the tactics of Hizbollah and the IDF", the response said.

The Reform movement's leader, Rabbi Eric Yoffie, also weighed in. "No side is completely blameless in a war, but I am confident that the government of Israel has taken alll reasonable precautions to avoid civilian casualties," Yoffie wrote to the first student letter.
For a while after seeing this report, I tried to make sense of how it is that young Jewish kids who are involved enough in Jewish life that they've risen to be leaders in a religiously-oriented movement could have their perceptions this skewed about such basic things: about whether there are good guys and really, really bad guys in all of this, about the incessant media distortion of these matters, about whether the IDF has an essential morality that makes it unthinkable that it would really do the kinds of things thes kids accuse them of.
Then, serendipitously, I came across something in a recentForward article about a new curriculum for Jewish adolescents in Reform congregational schools and camps intended to provide guidance on sexual and relationship ethics. It was the following paragraph that made me do a double-take:
In the high-school curriculum, however, sexual-identity questions will be faced head-on. And in keeping with the URJ's liberal stance on gay and lesbian issues . . . homosexuality is treated as no less valid an option than heterosexuality.
Now, I consider myself a knowledgable observer of Reform, but I must say that this caught me by surprise. To be sure, Reform staunchly supports the full menu of rights, civil and religious, for homosexuals, up to and including that of formal marriage. Similarly, such individuals are fully embraced and integrated into Reform religious life. I have always assumed, however, that these positions stemmed from Reform's philosophy of personal autonomy, which renders it impossible to deny an individual's right to pursue his own idiosyncratic religious or moral vision.
Thus, I have always assumed that Reform would answer in the negative if asked point-blank: In Judaism's eyes, is homosexuality every bit as valid an option as heterosexuality? In truth, I probably couldn't have made a coherent logical case for why the movement, given its clearly stated philosophical premises, shouldn't answer in the affirmative — it just never occurred to me that it, in fact, would (and perhaps I'm behind in my readings in movement literature.) And, apparently, assuming the Forward reporter has gotten this right (although we all know that's a mighty big assumption), such is clearly stated in this new Reform document.
Reading this, it occurred to me that the phenomenon of Reform youth leaders incapable of making the fundamental moral distinction between IDF soldiers and Hizbollah murderers that I assume is clear to readers of these lines might be a reaping of the radical value-neutrality sown by the movement in which they've grown up and formed their worldview.
At this point, a note to the usual suspects, i.e. the bile-spillers who won't even wait to finish this post before launching into a hate-filled and cynical condemnation of me for engaging in a hate-filled and cynical comparison of homosexuals to Hizbollah terrorists: Listen (and lighten) up, the point being made here has nothing at all to do with comparisons and contrasts between those categories.
It is, rather, the simple idea that a worldview that says that homosexuality and heterosexuality are equally valid options, not as a result of a considered belief in the inherent propriety of both options, but simply because to pronounce one or the other alternative morally wrong, to pass judgment, any judgment, is itself immoral — such a worldview has ceded the authority, the right to draw moral distinctions even in matters that seem to cry out for them.
Perhaps Eric Yoffie can explain why one's personal moral compass, or that of Torah, ought to be set aside with regard to homosexuality, but not when it comes to taking sides in the Middle East. I cannot. And apparently, presumptuous as it sounds, neither can many bright, good Jewish kids brought up on a steady diet of Reform antinomianism.