Gay Parade:It's OK to offend religious Jews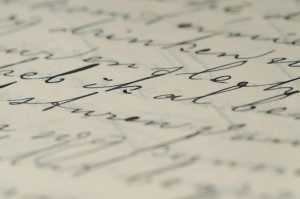 6 b Ellul
The Homosexual Open House in Jerusalem is trying to reschedule the Gay Parade for the week preceding Rosh Hashanah. [Meanwhile, the police nixed it, so as not to offend tourists]. In a revealing interview on Ynet, the Yediot Aharonot internet paper, Noa Sattah, head of the Jerusalem Open House, gave this explanation when asked why the organizers don't schedule the parade through the Muslim and Christian quarters of Jerusalem.
The YNET journalist Andrew Friedman wrote that he posed the following question to Sattah:
If the homosexual agenda is truly one of "human rights," what better chance to promote human rights in a (Arab) society in which active homosexuals are often brutally murdered? Why are drag queens on King George Street [in the Jewish area] legitimate but out of bounds for Salah al-Din Street [an Arab thoroughfare]?
Friedman then goes on to observe that
In a moment of uncharacteristic candor, Sattath provided the answer. "We don't want to offend them [the Arabs]," she told me a couple of weeks ago.
"But many Jews are also offended by the march," I responded. "Seems to me that means you are careful not to offend Arab residents, but feel it is your right to offend Jewish ones."
In 5764 I wrote, apropos Parashah Balak, about this problem in the context of Bilaam's praise of the exceptionally modest family life of Jews ("ma tovu ohalekha Yaakov"). In contrast, I quoted Adrian Mirvish, a professor of philosophy at California State University (Chico, California) who thinks that Israel should promote such "human rights" endeavors as gay marches. In his essay on the mis-match between Arabs and Jews in the mid-East (Midstream January 2002) titled, "On Gay Marches, the Peace Process, and Others" he posed this question:
Can you imagine a large, gay, Arab parade winding its way through the streets of Jericho, Hebron or Nablus? What is the problem? Why can't this type of event in fact take place? What has all this got to do with the peace process…? The point has been to show that, in order to be an authentic friend, I must accept the other person's alterity [sic], which is to say his being different from me…
Mirvish completely misunderstands and inverts the conflict between the Jews and Arabs in Israel.
It is the immodest and unacceptable behavior (e.g. the Gay parades) of many in the Jewish sector that is a contributing factor to the ongoing friction here, and that helps prevent a cultural modus vivendi. Peace is probably unattainable and I purposely avoided invoking that term; but a modus vivendi for a given period may be viable if we learn to respect the alterity of the Arabs.