Why Conservative Judaism is Ailing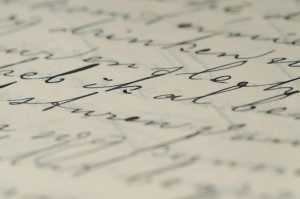 The above is the more polite title (the one found in the title bar) of an article that appeared yesterday on Slate.com. The title as found on the page is "One Mad Rabbi: Conservative Judaism gets a kick in the pants."
Had I written a headline like that, it would undoubtedly have been termed "mean-spirited, bigoted," and "hateful," words used by a recent correspondent to describe his opinion of Cross-Currents overall. I assert that the reader was projecting his own feelings in the case of Cross-Currents, but wonder what people will say about the referenced article — given that it was written neither by myself nor any Orthodox Jew, but by Samantha Shapiro, who writes that "I grew up in the Conservative movement, and my religious ideals line up with it in many ways."
Earlier this summer, Ismar Schorsch, the outgoing chancellor of New York's Jewish Theological Seminary, kicked off his retirement with a graduation speech that was the religious scholar's equivalent of Zinedine Zidane's World Cup head-butt. Schorsch's speech was a farewell not just to the most recent class of rabbis but to the school he ran for the last 20 years, which is the central institution of Conservative Judaism. Amazingly, given the context—an auditorium full of major donors and a freshly minted class of graduates and their families—Schorsch sounded few notes of inspiration and hope for the future. Instead, he offered his honest appraisal of Judaism's Conservative movement, which he helped build: Basically, it stinks!

Since 1886, the Jewish Theological Seminary has sought to negotiate a middle ground between Orthodox Judaism… and Reform… Conservative Judaism, which began as a congregational movement in 1913, attempts to bridge the gap—to affirm the divinity of ancient Jewish law but also to allow changes to accommodate modern circumstances. "Tradition and change" is a movement motto.

In his graduation speech, Schorsch called this motto "inane" and used the words "impoverishment" and "malaise" to characterize the movement. Conservative rabbinical students? They "crave instant gratification." Etz Hayim, the edition of the Bible recently published by the Conservative movement and used by its synagogues around the country? "Their Rabbinic authors go through the paces without passion." Schorsch explained just how bad the volume is by comparing it to the biblical story in which Moses smashes the tablets engraved with the Ten Commandments when he sees the Israelites fashioning a golden calf. Now, in case you don't know much about the Jewish view of golden calf building, aka idol worship, let me say, it's pretty bad. An entire fast day is devoted to mourning the tragedy of the smashing of those tablets. Did I mention Schorsch wrote the foreword to Etz Hayim?
Ismar Schorsch's speech was so blistering and unforgiving in its criticism, that were the Cross-Currents writers possessed of even a fraction of the mean-spirited or bigoted nature of which we were accused, one writer or another would surely have trumpeted the speech under a title such as "we told you so." Instead, we greeted it with silence, because there really wasn't much more to say. His criticisms were often painfully accurate, but Schorsch failed to voice them at a time when he could actually have done something. Instead, the skipper waited to be relieved before pointing out that the ship was sinking. Why didn't he rail against the Etz Hayim Bible before it was published, rather than writing its foreword?
Yet Shapiro brings up an interesting point:
Many of the heavy-hitters from Schorsch's golden era of Conservative scholarship were not trained solely in the institutions of liberal Judaism. Solomon Schechter, Mordecai Kaplan, and Abraham Joshua Heschel came out of Orthodox yeshivas, or religious centers of learning. Although they later studied Jewish texts as these writings would be studied at a modern secular university, they first studied them traditionally. They came to historical biblical criticism with a vigorous training in the more reverent style of Jewish learning, where the highest form is learning leshma, or "for its own sake."

Schorsch argued that today, that sort of learning has fallen out of favor because students crave a "quick spiritual fix." I think the problem is more complicated. For starters, the JTS never figured out a way to generate the kind of passion that is evident at most Orthodox yeshivas.
I think she is mistaken to argue that "many" of the leading Conservative scholars had Orthodox training, as Schorsch is to claim that this level of learning has "fallen out of favor." Louis Ginsburg grew up in Kovno, Saul Lieberman studied in Slabodka, Louis Finkelstein was trained by his father Rabbi Shimon Finkelstein — and by age sixteen "had already mastered several tractates of the Babylonian Talmud."
Ditto Arthur Hertzberg, who studied in the Hebrew Parochial School, which would become the Talmudical Academy of Baltimore, and with his father, Rav Tzvi Elimelech Herzberg — my wife's grandfather. According to Rav Yaakov Ruderman, Rosh Yeshiva of Ner Israel, "Uncle Arthur" had mastered hundreds of pages of Talmud before his Bar Mitzvah.
How can Schorsch point fingers at the Etz Chayim authors and the Rabbinical students, as if they were responsible for the decline in scholarship? That type of dedication to learning did not "fall out of favor" at JTS; it never existed as a native product. The Conservative movement has never created a new generation of scholars able to satisfy Schorsch's standards — and in this context, I should mention that Schorsch himself was unsatisfactory to Arthur Hertzberg, given what the latter remembered from his father.
The "passion" found in yeshivos is absent from JTS only for the most obvious of reasons. It is no longer common to find a former yeshiva student who has come to JTS; that phenomenon met its end as yeshiva education strengthened while the Conservative movement drifted to the left. Those trained within the Conservative movement, who find the pages of Talmud filled with the thoughts of long-dead Jewish intellectuals, will never replicate the passion of those who find therein the living words of G-d.
Earlier in this century, the common wisdom was that Orthodox Judaism would die out in America, outmoded and irrelevant. Instead, it's the American Jewish center that's eroding. Conservative Judaism, once the most popular Jewish denomination in the United States, has recently taken second place to the more clearheaded Reform movement. About 33 percent of American Jews affiliate with Conservative Judaism, down from 38 percent 10 years ago. And interestingly, as the Reform movement swells, to a lesser degree, so do the numbers of Orthodox.
Unsurprisingly, I have a different view. The Reform movement grew initially because the children of Conservative parents were looking for a more casual, more innovative, and less restrictive form of Judaism. In our day, it is growing largely due to patrilineal descent and the welcoming of non-Jewish partners. The Orthodox appear to be growing slowly only because the non-observant, elderly attendees of Orthodox congregations are only now being outnumbered by the exponential growth within the ranks of the observant. That is what will radically change Jewish demographics in the years ahead — already, the 2001 NJPS survey revealed that the plurality of young Jews are Orthodox, and that gap is only going to widen if trends continue.
It is true that the Conservative "center" is ailing, and that things are moving to the extremes. But Ms. Shapiro should not imagine that the liberal extreme ends with Reform — the adoption of liberal values over Jewish ones leads inevitably to setting aside Judaism altogether.