Yisrael Valis: No Signs of Abuse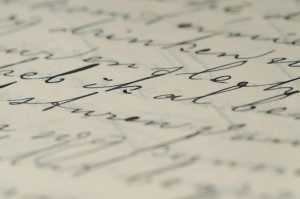 My friend and correspondent Moshe sent me the link to the testimony of Professor Yehuda Hiss, head of the Abu Kabir Institute for Forensic Medicine, now on Hyde Park. The most important line is this one:
לא מצא על התינוק סימנים המוכיחים כי ספג סטירות וכן לא מצא שום סימן נשיכה על צווארו של התינוק. עורכי דינו של ולס טוענים כי הדבר כי מהווה ראיה לכך שאין להסתמך על הודאתו של ולס, שאמר בחקירתו במשטרה כי נשך את בנו התינוק בצווארו.

He did not find signs on the baby proving that he had been struck, and similarly did not find any bite mark on his neck. Valis' lawyers assert that this is proof that one cannot rely upon Valis' confession, in which he admitted under police interrogation that he had bitten his child on the neck.
Moshe also writes:
I think that building up anticipation in either way is mistaken – there is still a ways to go here – and the case can go either way. It doesn't pay to paint yourself into a corner – either guilty or innocent.
It is only prudent to agree. Although the title of my last post was "And the Case Comes A-Tumblin' Down," I also wrote (in the comments) that "I am not certain of anything other than that the wheels of justice should reach their conclusion before we reach ours." We should not be jumping the gun.
That, however, pertains to the overall verdict. We're still allowed to criticize those who already did jump the gun, in the other direction. The police told the press that they saw bite marks on the baby's neck. They provided a horrific tale of long-term abuse, all of which, they said, was visible to their own eyes.
Meanwhile, the top forensic examiner in the country saw no bite marks and, in fact, no signs of abuse whatsoever.
The police convicted him in the press before ever going to trial. It's not premature to say that.