Engaging the Orthodox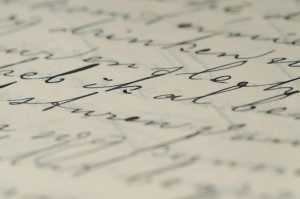 Rabbi David Eliezrie has an opinion piece in this week's Forward — Bring Orthodox to Communal Table. As he points out, it's a two-way street. The "mainstream" Jewish organizations are slow to reach out to the Orthodox, and the Orthodox are reluctant to participate in what he calls the "alphabet soup" of Jewish organizations. But, as he says, that needs to change.
As the number of Orthodox continues to grow, [Steven] Bayme had the intellectual courage to ask, will the establishment organizations make room for representatives of the community's fastest-growing population? For all the liberal Jewish groups' talk of pluralism, the answer is far from clear.

Establishment organizations have long been wary of engaging their more Orthodox brethren. When they do, they usually limit that involvement to the most liberal segments of the Orthodox world…

The very forum in which Bayme participated was indicative of this discomfort. The scholars at the AJCommittee seminar, all of a liberal bent, made repeated reference to "fundamentalism and extremism" in the Jewish world. It seems that if you observe Shabbat, keep kosher and follow the Shulchan Aruch you are automatically labeled a member of a fringe group.

Just imagine if Orthodox scholars had a major seminar and referred to the AJCommittee as "liberal extremists," "ultra liberal" or "being on the fringe." The front-page headlines would scream, "Orthodox attack AJCommittee…

To be fair, it's not just the liberal establishment that needs to confront its prejudices. The Orthodox community tends to think in a narrow parochial fashion. Many Orthodox fail to recognize the achievements of the federations, the defense agencies and other groups. They need to start looking beyond their world and understand the broader Jewish community.
Change is already happening. The Associated Jewish Charities of Baltimore (the local Federation) has Orthodox participation at every level, including the directors of at least two of its agencies. Howard Tzvi Friedman, a prominent local businessman, Ner Israel alumnus, and long-time advisor to Project Genesis, is now the head of AIPAC.
A slow rapprochement will benefit everyone, but will inevitably affect the agendas of the various organizations. Rabbi Eliezrie's full article is worth reading for his elaboration of the issues we'll face.