Guess What? Money Can Buy Happiness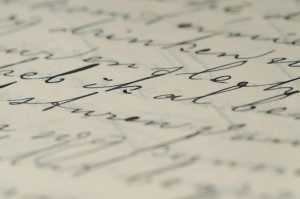 Everyone knows that "Money can't buy happiness." It turns out, though, that this is yet another case where the conventional wisdom is wrong. Money can buy happiness if you spend it the right way. And in this case, the right way is charitable giving.
A study published in this week's edition of the journal Science found a consistent relationship between giving and happiness. For example, they studied the employees of a medical supply company who were given bonuses of several thousand dollars each. Researcher Michael I. Norton, assistant professor at Harvard Business School, said that they determined "the size of the bonus you get has no relation to how happy you are, but the amount you spend on other people does predict how happy you are." Professor Elizabeth Dunn of the University of British Columbia in Vancouver, who led the study, also said that those employees who devoted more of their bonus to "pro-social" spending came out higher on the happiness scale. This confirmed the results of an initial survey of 632 Americans, which also showed a clear correlation between spending on other people and general happiness.
It is true that having money can't provide happiness. In the words of an older article in the Washington Post, about a $30 billion pledge (yes, thirty billion dollars) by investment guru Warren Buffett:
A wealth of data in recent decades has shown that once personal wealth exceeds about $12,000 a year, more money produces virtually no increase in life satisfaction. From 1958 to 1987, for example, income in Japan grew fivefold, but researchers could find no corresponding increase in happiness.
By focusing upon possible recipients of all that money, the Washington Post completely missed the point, and came to exactly the wrong conclusion. Having money doesn't buy anything. It's not the having, it's the spending. Warren Buffett was doing the buying, and he most certainly was buying happiness.
So, would you like to be happy? We'd be happy to help.