The Media Gets it Right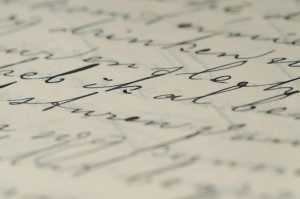 The above cartoon makes me feel that Israel's conduct against the terrorist government of the PA — and davka (specifically) Israel's intransigence about negotiating for the release of Gilad Shalit, Gilad ben Aviva — is a Kiddush HaShem. When another Jew is in danger, every Jew should feel like a mother lion protecting her cub: willing to do whatever it takes to secure that cub's safe return, and if that means ripping a terrorist's arm off, no apologies will be forthcoming. A statement that "we will do whatever we can, immediately, and we won't be too rational or diplomatic about it" — is exactly how we should feel about each other. Let's just hope that PM Olmert sticks by his own statement:
According to the prime minister, "also in the future we must not negotiate on this issue and must not give in to an ultimatum set by a murder organization, absolutely not. Everyone knows that once you release prisoners, it's a platform that allows the kidnapping of soldiers."
The above is relatively obvious — those who call for Israel to negotiate and release prisoners are calling for further terrorist kidnappings in the future. The only thing Hamas should be negotiating for is the continued survival of PA rule in Gaza.
What is surprising is to find that stated by the Washington Post, in an editorial called "Hamas's War:"
PALESTINIAN Prime Minister Ismail Haniyeh charged yesterday that Israel's offensive in the Gaza Strip is aimed at overturning his government. It's not clear that's the case — the incursion seems mainly intended to recover a soldier held hostage by Palestinian militants. But if it is, Israel would be entirely justified.

When Cpl. Gilad Shalit was abducted by the military wing of Mr. Haniyeh's Hamas movement last weekend, his administration faced a choice. It could behave like a civilized government — and work to free the hostage — or align itself with a terrorist operation. It chose the latter. Hamas government officials endorsed the militants' demand that Israel release Palestinian prisoners it has legally arrested in exchange for a soldier who was attacked while guarding Israeli territory. Hamas justified this position by citing the terrorist movement Hezbollah, which has extracted prisoners from Israel in exchange for hostages, as well as governments that exchange POWs in wartime.

Fair enough. But if Hamas wants to be equated with Hezbollah or define itself as at war with Israel, then Israel has every right to try to destroy the Islamic movement's military capacity, to capture its leaders (it has arrested more than 60 since Wednesday, including eight cabinet ministers) and to topple its government. Isn't that what happens in war?
Well said.