A Reform Rabbi's Tolerance Only Goes So Far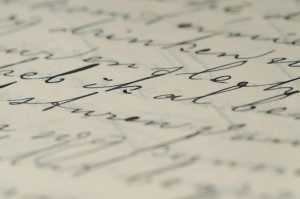 Yediot Acharonot's YNet carries an opinion piece on the subject of an Orthodox synagogue at Kibbutz Degania, written by Reform Rabbi Dr. Dalia Sara Marx, a teacher at the Hebrew Union College. Considering that the Reform movement claims to be dedicated to pluralism and tolerance, it is — to say the least — an interesting read.
The pluralistic and tolerant Rabbi Marx lectures the Deganyanim on the topic of why the installation of an Orthodox synagogue is a lousy choice. Her chosen expressions include [with commentary in brackets]:
You have chosen an Orthodox, discriminatory synagogue.
Men and women who make rational decisions with respect to all other aspects of your communal lives… [should know that creating an Orthodox synagogue is not a rational decision.]
Why are you prepared to forego your control with regard to your Jewish spiritual life? [Orthodoxy isn't a choice at all, it's lack of control.]
People who understand that cooperation and equality are more than mere slogans [should know that Orthodoxy represents neither.]
How could you treat Judaism as some sort of singular, simplistic, one-faced beast? [That one needs no elaboration…]
Why would you agree to bring that empty truck of Orthodoxy into your community? [This one's good for laughs. Orthodoxy is the empty truck?]
Please choose the path that is appropriate for you. [You're fools if you imagine that Orthodoxy would represent that choice.]
You have a unique contribution to make to Judaism today, and you have the ability to create something for yourselves. [With Orthodoxy you will neither contribute nor create.]
Your synagogue can and should reflect your egalitarian and participatory way of life, and should be a focal point of creativity and building… [Orthodoxy respects neither women nor participation. This is also a laugh, as laypeople leading services — and women in positions of religious leadership — are most prevalent among the Orthodox.]
A synagogue need not be a white elephant on the kibbutz grounds.
Simply amazing. She's all for pluralism and tolerance, as long as people don't choose Orthodoxy.