Wertheimer Hits the Nail Again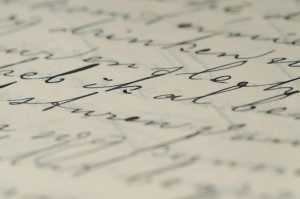 An article in the June issue of Commentary Magazine entitled "Whatever Happened to the Jewish people?" details the plummeting ethnic identity of American Jews. The findings of sociologist Stephen Cohen and historian Jack Wertheimer have important implications for Israeli-Diaspora relations, as well has the future of non-Orthodox Jewry worldwide.
Only 47% of Jewish adults under 35 respond affirmatively to questions asking whether Jews worldwide have some special responsibility for one another, as opposed to 75% of those over 65. Jewish membership organizations experienced a 20% drop in membership in the '90s alone. Between 1990 and 2000, the number of households contributing to Jewish federations dropped by one-third.
The reasons for this precipitious decline in ethnic identity are not hard to discern. While two-thirds of Jewish post-World War II baby boomers have mostly Jewish friends, that is true of only one-third of their children. Most Jews today marry non-Jews. Even in the best case scenario, the non-Jewish spouses' identification with Judaism is likely to center on particular religious practices, not an emphasis on Jewish peoplehood and history.
The modern globalist perspective downplays boundaries between people. Young Jews are susceptible to the charge that giving to specifically Jewish causes reflects a "narrow tribalism." Even the Jewish Federations have dropped the "One People" rhetoric, based on an idea of mutual responsibility of Jews for one another, in favor of appeals to generosity for individuals in need.
Thus a large portion of Federation spending goes to hospitals with few Jewish patients, even as Jewish day schools, the only proven bulwark against assimilation and intermarriage, go begging.
Not surprisingly, identification of American Jews with Israel and giving to Israel (among the non-Orthodox) has declined rapidly. Adjusting for inflation, Federation allocations to Israel dropped 2/3 from 1985-2005. Since 1989, the number of Jews who say that support for Israel is an important aspect of being a Jew has dropped from 73% to 57%.
Young Jews in Israel and America mirror one another in the slight significance they give to their Jewishness, among multiple sources of identity. But the result is that they will have ever less to do with one another.
Cohen and Wertheimer note, ironically, that American Jewish ritual observance has not shown a parallel decline. But that ignores how low that level is to begin with, as well has how little the "religion" of American Jews has to do with traditional Judaism. The former views religion primarily as an individual affair for spiritual elevation. The latter conceives Jews as a "chosen people," with a distinct historical mission, not just as individuals sharing some common rituals. Such talk of "chosenness" is anathema to most American Jews.
Cohen and Wertheimer lament that a people that has lost pride in itself will no longer be able to move the world with its message. The real tragedy is that most Jews do not know that Judaism has a message — and they are its bearers.