The Mashgiach on Solitude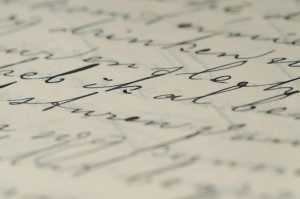 by Rabbi Shaya Karlinsky
We are experiencing an unprecedented disruption of the normal functioning of the entire world. Many people have tried to explain the message Hashem is sending us, encouraging us to be more meticulous in various aspects of our Judaism. The demands range from something compelling, like working on our lashon harah, as we are suffering the isolation mandated for the metzorah, who is punished for lashon harah; but the explanations extend to standard explanations that are always used in response to tragedy (whether it be long sheitels, serving in the Israeli army, internet, tzinus, Kiddush clubs, et al).
As this situation, this tragedy, is much bigger than anything the world has experienced, it may be valuable to think in some additional directions.
The situation we are witnessing is what chazal define as "mageyfah", loosely translated as a plague or epidemic. We are taught two unique things about a mageyfa, making its effects different than all other tragedies. The Gemara[1] teaches that in a mageyfah, the malach hamaves, the angel of death, is given power in a less restrictive way than it normally has. The consequences of this power led to the unique restriction against leaving one's house, quarantine, on the night of the last plague in Egypt. The Gemara[2] explains that at times like that, the angel of death does not distinguish between the tzadikim, the righteous, and the resha'aim, the sinners. All are vulnerable, without distinction of their individual levels of piety. And in fact the angel of death begins his rounds with the tzadikim.
This is a radical deviation from the normal way Hashem runs the world. But we are seeing this in front of our eyes in a most painful way. If true, simply looking for additional upgrades in our mitzvah observance may not be enough.
So how do we confront a mageyfah?
The paradigm of a mageyfah being visited upon the Jewish people took place after the Korach rebellion[3]. The remedy was for Aharon HaKohen to take ketores. And through it, the mageyfah was stopped, והמגפה נעצרה. Apparently, a mageyfah must be stopped – ceasing to spread – rather than being healed.
Ketores, the vehicle to stop a mageyfah, is an avodah, a service, has two unique characteristics. First, it is the only sacrifice which completely rises to Hashem, 100% consumed, leaving no residue. And its power lies in representing unity. In a sacrifice whose purpose is to provide a beautiful smell, chelbenah, a spice which is foul smelling, is included. It represents the less desirable elements of the Jewish people, but to accomplish what ketores is meant to accomplish, the spice must be included.[4]
What we are witnessing in the Corona mageyfah is a death toll that is not sparing even the most righteous among us. And the real medical challenge of this virus is to stop its spread. So our focus should be on how to access the power of ketores, when we lack the original.
Dovid Hamelech provided us with an anwer. תכון תפילתי קטורת לפניך. My prayer should be as ketores before you[5]. We have power through our tefilla to access, on some level, the power of ketores. But we may need to adjust the focus of our tefilla in these times of mageyfah. With the closing of shuls, and now even outside minyanim, we are being deprived of the communal power of tefilla. We are now davening as individuals, so there must be potential in this new reality to give our tefilla the power of ketores, necessary to eventually stop the mageyfah. Normally our tefilla is focused on performing a mitzvah, and asking for our personal needs. In the present chaotic state of the world, we don't have systems that would allow us, even on a physical level, to attain most of those personal needs. Rather, our tefilla must focus on something much bigger than our own world. Our tefilla needs to connect us to reality that is beyond the normal functioning of the world, just as ketores is a service that is fully directed to an upper world, completely transcending the daily world in which normal sacrifices operate.
And we want to find a way, through our tefilla, to connect us to unity of Klal Yisrael, breaking down so many of the barriers that we have erected in "normal times," even as we are forced to daven very much as individuals.[6] It is a great challenge, but also a great opportunity. By focusing our tefilla on forging a connection to a higher level reality and connection with the Almighty than we do in normal times, we have the capacity to enable our tefilla to parallel the service of ketores.[7]
There is one additional insight on the spiritual potential that lies hidden in the isolation being imposed upon us. It comes from Rav Shlomo Volbe, one of the giants of mussar of the previous century.
In Alei Shur[8] Rav Volbe speaks about the importance of recognizing one's uniqueness and individuality. He terms one who lacks an appreciation of their uniqueness as a "stam adam", someone "just like everyone else." If a person allows his personality and behaviors to be fashioned by his environment and social conditioning, never thinking carefully about what he is doing and why, he quickly becomes "just like everyone else." He lacks any sense of his unique purpose. The result is the need to always be around people, since it is very boring to spend time with someone who has nothing special or interesting about him – which is how he views himself! To counter this phenomenon, which Rav Volbe identified decades ago, he suggests (and he instituted the practice as a Yeshiva mashgiach) that one set time every week to be alone , simply be with himself. Get to know your SELF. He used to tell us how many of his students found this a very scary experience. They didn't like the person they were meeting, getting to know, and having to spend time alone "with that person."
If the fear of being alone, the need to always be around people, was a problem decades ago, today it has been significantly amplified. Surrounded by internet (high speed, of course), smart phones, facebook, twitter, instagram and other means of connection that, given my age bracket, I probably don't even know about – we are always "connected". We are never alone. Certainly these tools have become valuable vehicles to ensure that we can access Torah as well as necessary information and communication in our daily lives. But the downside has been the inability to ever be alone.  We simply lack the opportunity to spend time with ourselves. We lose a sense of our individuality, our uniqueness, our special place in Hashem's world, our sense that there is a reality so much greater than we perceive by living a life of routine, being always acted upon by forces outside of ourselves.
The isolation being imposed on us due to the Corona virus presents an opportunity to spend time with our selves, getting to know ourselves better. And of course this should extend to our spouses and children, with whom our harried lives don't always allow us to spend sufficient time.
The speed in which the world has been upended is breathtaking. And the unpredictable nature of this world-wide phenomenon shows the limits of man's control over Hashem's world. What is under our control is the personal spiritual growth we can take for the situation. Enabling our tefilla to give us insights in to higher reality than we imagine. Getting to know our real selves, rather than one that is imposed upon us by an "always on" society. As we pray for the welfare of all people and a speedy end to the spreading virus, let us utilize the great opportunities before us.
Rabbi Shaya Karlinsky is Rosh Yeshiva of Yesvhiva Darche Noam/Shapell's, and co-founder and Dean of the Shapell's/ Darche Noam institutions.