Meir Soloveichik Takes on the Issues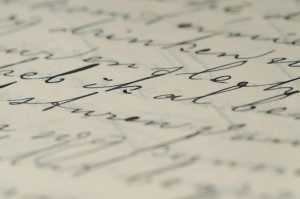 Meir Soloveichik is quickly becoming a daring and competent defender of Torah in America's most difficult forums. I cannot think of anyone else who regularly takes on the hostile skeptics and academicians of the intellectual elite. Until contemporary times, there were always people within the Torah community willing to enter the intellectual fracas of the day, and pursue the battle on the highest levels of reasoning and scholarship. They won a few, and probably lost a few – no different than the smug, hostile and sometimes anti-Semitic personalities on the other side. Alas, it has been a long time since Rav Dovid Tzvi Hoffman and his headlong charge against Higher Criticism and Jewish Wissenschaft.
Soloveichik, a doctoral candidate at Princeton, takes on Harvard's Shaye J.D. Cohen in the Letters section of the current issue of Azure [free registration required]. In a previous issue, Soloveichik offered a defense of matrilineal descent. Cohen – a preeminent Jewish historian – accuses him of writing sermons and ignoring history. Soloveichik doesn't flinch, and effectively acquits himself and his thesis by throwing in some historical elements from Tanach that Cohen ignored.
I offer a few thoughts from Soloveichik's "How Not to Become a Jew" in the January issue of Commentary [online for subscribers of the print version only.] He cites Franz Rosenzweig, who is perhaps the most significant Jewish thinker of the twentieth century to Jews outside of the Orthodox pale.
There is only one community in which such a linked sequence of everlasting life unity without hearing deep within a voice that adds: "are eternal." It must be a blood community, because only blood gives warrant to the hope for a future.
In other words, part of the notion of requiring bris (circumcision or some form of blood-letting) as an integral part of the conversion process is to emphasize that the convert becomes part of a blood relationship. He enters an extended family, not just a faith. He becomes connected to, and assumes responsibility for, all other Jews in horizontal and vertical temporal planes.
This was not the only way to do it – just the Jewish way. Christianity, Soloveichik argues, especially in its attempt to become the single universal church, downplayed the role of the particular, and therefore of the individual political entity and even the family. When a child is born to Christian parents, he or she does not automatically assume a Christian identity; the Church requires baptism of the child. He cites Stanley Hauerwas: "Family identity is not at the core of our identity as Christians…The Church grows through the conversion of strangers, who often turn out to be our biological children."
Something, perhaps, to reflect upon this week of Parshas Mishpatim, where Rashi sees the end of the Torah reading as a flash-back to the preparations we made before receiving the Torah, including of course the mass conversion.