Feeling Pain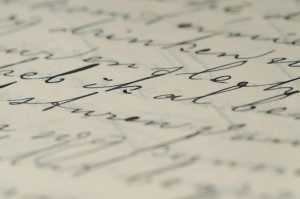 A persistent symbol of the Jewish people, according to Chazal, is the lamb. It is so delicate and sensitive, our Sages say, that if you inflict pain anywhere upon it, its entire body quivers. The Jewish people are like that, they tell us. Any place that there is Jewish pain, the rest of the nation feels it, personalizes it.
Do we still exhibit that level of sensitivity today, divided as we are against ourselves, and inured to pain after an exile that has continued about two millennia longer than we would have liked?
Some people clearly do. My rav, Rav Gershon Bess, shlit"a, expressed his amazement at the behavior of the Tasher Rov of Montreal. He waited on a line with many others, all bearing tales of heartache and tragedy, seeking a beracha (blessing) from the elderly tzadik. Rabbi Bess had never met him before, and he told him about the suffering of a young couple, both of whom were completely unknown to the Rov.
He broke down and wept.
The man spent who knows how many decades listening such stories. For most, they would have merged into a cloud of generalized gloom. How often can similar stories evoke any response in us? If they could, would we not try to distance ourselves from such stories, unable to deal with so much grief?
The Rebbe, though, found the room and the compassion to react to the pain of nameless, faceless people, because of a surfeit of love.
Apparently, as Danny Gordis demonstrates, ordinary Israelis react similarly. This from his latest moving dispatch about the kidnapping of Corporal Gilad Shalit:
And then, I was driving down Hebron Road, a main drag in our part of town, and I stopped at a red light. It's been hot this week, so all the cars had their windows closed and the air conditioning on. There was another car in the lane to my left, and one to the right. The newscaster (for who wasn't tuned to the news?) announced that that Gilad's parents had written him a letter and had made it public. He then read the text (the translation is mine, but the Hebrew original is posted):

"To our dear, sweet Gilad,

Mommy and Daddy, Yoel and Hadas, are terribly worried about you, want to hear you, and hope that you are healthy and that you feel OK, as well as you can in your circumstances. We hope that you will be able to read these words, and we want you to know that all possible steps are being taken so that you can return home to Hila and the Galilee, as quickly as possible, to your family, and to your room that is waiting for you….

Know that we are thinking of you at every moment, [hoping] that you are somehow managing, and that you will make it through these difficult moments. We know and believe that the people holding you also have families, and will know what it is that we are enduring, and will know how to take care of you and [safeguard] your health.

We love you and send you strength.

Mommy and Daddy"

As the newscaster finished reading the letter, I happened to glanced out the windows of my car. Both drivers to my side, one a man in his fifties and one a woman in her late twenties, were wiping tears from their eyes. The windows didn't need to be open to know what they'd been hearing.
You can hear this more widely reflected by picking up on casual conversation. People, he says do not refer to "the kidnap victim" or to "the captured soldier." Israelis, with no one deliberately orchestrating their emotions, feel for the person. They all call him Gilad. Labels dehumanize, and create distance. Names invoke humanity, and bring us closer. The Israeli news consumer, beset with problems from close and afar, still refuses the convenient path of emotional shielding.
There is no soldier. There is Gilad.
May G-d respond quickly to the shared pain of His people, and return Gilad ben Aviva safely and quickly to his waiting people.