Are haredim sometimes paranoid?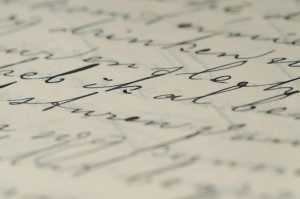 15 b Tevet
I have encountered several postings on Cross-Currents that seem to be tinged somewhat with avak paranoia. For example, Yaakov Menken wrote at length on Jan. 5 about an article in a series that the Israeli newspaper Haaretz ran describing haredim and work (the series came to an end this Friday). He titled his posting "Presence of Malice" … in Haaretz. Perhaps it might better have been titled "Presence of Paranoia" in himself. Yaakov tried to prove that the article in Haaretz whose English headline was "Lured into the Hi-tech Sweatshop" reflected that newspaper's "virulent antipathy towards all things religious" (his words). Yaakov analyzed the terms lured and sweatshop and he claimed they had negative valences.
The problem is that the original Hebrew title was fairly pareve, and had no hint whatsoever of "lured" and "sweatshop". Yaakov based his analysis of the article on this headline that was dreamed up by an English translator & headline writer. The Hebrew title was "Gam b'hi-tech haharedim hoshishim me-eiruv bein haminim." If I would translate it literally, it would be rendered: "Also in hi-tech the haredim are wary of mixing/socializing of men and women."
The Hebrew subtitle was even more pareve (my translation: "Education and hi-tech are the preferred areas for work for haredim").
Since I work as a translator, I am sensitive to the way Haaretz translates its articles into English. In this particular case, the original Hebrew did not have as much of a negative nuance as Yaakov conveyed.
Yes, there are journalists in Haaretz who have virulent dislike of the religious sector. Marvin Schick compiled a list of nasty comments in Haaretz over the summer in his Augustr 26 posting here on Cross-Currents, which he titled "Haaretz Hates Religious Jews"
But one should note the many articles by reporters such as Yair Sheleg (himself modern Orthodox ); he has superb analytical skills and insider information sources. There is Tamar Rotem who, while not observant, writes very fairly and respectfully, albeit critically, about the haredi beat she covers. She just wrote a 5-part series about Shas from many different angles, and she was more than positive. For example, see her article Straight A's for a Shas School as well as her numerous essays on cultural aspects of the religious sector (the latest today 15 b Tevet – Jan. 15 on haredi Holocaust literature).
One Israeli rabbi said that when he hears harsh criticism of a specific nature about religious people he does two things. He waits until the initial sting he feels subsides. Then he examines the specific issues to ascertain whether there is some fault that needs to be corrected.
A different take was expressed years ago by Rabbi Yehuda Amital who said (I am not quoting exactly, but the sense of what he said was) that in his youth the religious in Israel were often ignored as being inconsequential, and not worth criticizing. Today we get more than our fair share of criticism – a healthy sign that we are in the thick of things and are taken seriously. Better to be criticized than ignored.