Presence of Paranoia?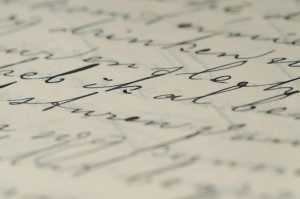 Mrs. Schmidt's title is excellent, and I'm glad that she took me to task for not considering the original Hebrew version of the article in question.
I agree with most of what Mrs. Schmidt wrote, but still believe that my piece on Presence of Malice was accurate both in general and in the details. Paranoid? No.
True, I never read the Hebrew version of the same article — until she pointed it out, I had no idea that it was translated at all. I plucked it off haaretz.com under the impression that it was originally written in English. I fully agree that the title seemed to have been grafted on by a hostile editor… actually, that's almost precisely what I wrote about the last paragraph. [There are several substantial differences between the Hebrew and English versions — and I did not find that last paragraph in the Hebrew. I suspect the same editor may have been responsible for both.] [UPDATE: Upon more careful reading I discovered basically the same passage, but buried in the middle of the article — and pointing out that lower salaries are balanced by non-financial considerations.]
Had I known that the Hebrew article was published under a far more balanced headline, I probably would have merely skimmed the article rather than doing such an extensive analysis in my earlier piece. But does this change my evaluation of the terms "lured" and "sweatshop"? I see no reason why it should. The English-language headline remains as unreasonable as ever.
Yes, I appreciate Mrs. Schmidt's emphasis upon the more moderate voices at HaAretz. They do exist, and she's not mistaken that we should pay attention to them. And, yes, excessive attention to us as a group is a sign of much greater health than being ignored.
Nonetheless, given that the editor of HaAretz is, as a commenter pointed out some time ago, the same David Landau who authored Piety and Power: The World of Jewish Fundamentalism, I don't think any perception of anti-charedi bias in its pages can be called 'paranoia.' Or, alternatively, we can refer to the adage, "just because you're paranoid doesn't mean they aren't out to get you." When it comes to HaAretz, I think it unreasonably optimistic to call it friendly, or even fair.