Bad Arguments, Bad Decision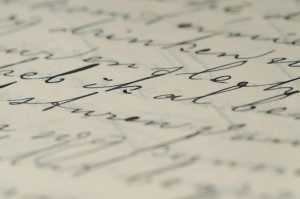 A judge decided yesterday that Intelligent Design cannot be taught in the Dover school district in Pennsylvania. Agudath Israel's response is terse, and reads as follows:
The judge determined that the "Intelligent Designer" behind "Intelligent Design" is G-d. In this respect, he is right. If our Constitution, however, is to be understood as forbidding any mention in public schools of even the possibility that the universe was brought into being by the Creator, that should deeply trouble all Americans.

Rabbi David Zwiebel
Frankly, it's not just a matter of the judge's determination. The school board members advocating for the concept were quite probably trying to do as the judge claimed — find a way to sneak Creationism into the classroom. As the judge put it, "It is ironic that several of these individuals, who so staunchly and proudly touted their religious convictions in public, would time and again lie to cover their tracks and disguise the real purpose behind the ID Policy."
The proponents were wrong for so doing; the judge was wrong to base his legal decision upon the ulterior motives of the proponents.
Intelligent Design stands and should stand independent of any reference to Creation as found in the Bible. Creationism is not science, despite decades of misguided efforts to claim otherwise.
Intelligent Design, on the other hand, is barely a "theory," and would be completely uncontroversial were not its conclusion so full of ramifications. It is merely an alternative (and somewhat obvious) conclusion derived from the same data. If we employ the same standards of probability that we use in every other area of life — including critical life and death medical decisions — we reach the conclusion that both the formation of life and the development of many structures most probably did not happen by chance.
Every scientist acknowledges that there are gaps they have not figured out, things which seem fantastically unlikely — they simply believe that they will. Time magazine's "Darwin Victorious" is an unabashed attempt to trash Intelligent Design, yet it makes a stunning admission:
Yes, evolution explains a lot, [ID proponents] say, but some things—the eye, for example, or the whiplike tails on some bacteria—are just too complex to have evolved. To which the vast majority of biologists say nonsense. We don't have remotely enough information to make such a statement.
In other words, the ID proponents are not necessarily wrong — they are just not sure yet. And since they don't have enough information, the proponents of evolution simply assume that somehow the numbers will work out, and dismiss ID as "unscientific." Bereft of the assumption made by science that it can explain everything naturally, ID is actually a more valid scientific explanation of the current data.