How will they label "Basar Lavan?"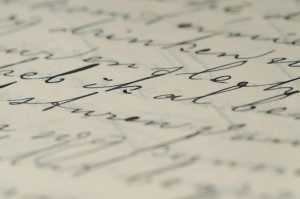 Arutz-7 reports that "As of today, food may not be sold in Israel without being marked as either meat, dairy or pareve (neither milk nor meat)."
A new law to this effect passed its third and final reading in the Knesset today. It was originally proposed by MK Uri Ariel (National Union) as an amendment to the Kashrut law. The original law provided only that a food billed as Kosher carry the name of the authorizing rabbi, rabbinate or Kashrut agency.

"The Ministry of Trade could have merely issued a directive requiring the new markings," MK Ariel said, "but it did not do so. The Merchants Union complains that many Kashrut-conscious consumers refrain from buying certain foods because they are not marked as dairy or pareve. The new law will help consumers avoid the problem of whether to buy a food because of the fear that it may contain milk or meat ingredients."
Obviously the law only affects Kosher products. In Israel, pork is euphemistically referred to as Basar Lavan, "white meat." If the Knesset's new law requires that all food sold in Israel be Kosher, subdivided into meat, milk and dairy, I'll be more than a bit surprised.
Otherwise, this is also a law of limited value; though it's a safe bet that all the religious parties voted in favor — how could an Orthodox Knesset member vote against better Kashrus? — it's interesting to note that it was proposed by a Knesset member from the National Union, a right-wing political party.
First of all, it is likely to lead to a bit of ridicule, because by law Coke will now need to have a label reassuring you that there is no meat or milk contained therein. [News flash: Coke has nothing of nutritional value, ok? Both meat and milk have nutrients, while Coke has water, salt, and an alarming amount of sugar.] I have yet to hear of the consumer anywhere who has ever reconsidered buying spices or vegetables because they might be fleishig (meat). I suppose you could bathe Brassica oleracea in milk and still sell it as 100% frozen broccoli, but I don't think anyone at Green Giant has thought it worth marketing.
And that leads to the second point, which is that Kashrus agencies live on their reputations. If the Star-K were to fail to label a dairy product as dairy, it would negatively impact the extent to which Kosher consumers would trust them. People who sincerely care about Kashrus will, in any case, expect milk and meat products to be properly labelled, or they will stop trusting the agency, stop buying products certified by that agency, and the companies affected will turn to more trustworthy sources for their certification.
The original Kashrus law ensured that products labelled as Kosher actually are, by requiring that the certifying Rabbi or agency be identified. That's a valuable law. Here in America, we can't even manage a legal requirement that such a Rabbi or agency actually exist — the courts have done a great job of confusing truth in advertising with religious entanglement; New York has a new law now to circumvent this problem. But this new Knesset law seems a little too bureaucratic. Perhaps I'm mistaken, and it will be very helpful, but it doesn't seem that way.