Denouncing Wrongdoing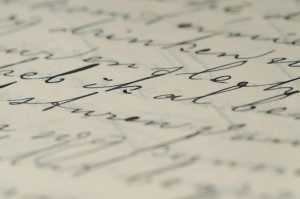 "Hypocrisy is the homage vice pays to virtue." A variation of Voltaire's famous maxim might be that unequivocal public criticism is the price the virtuous community must pay to vice.
David Klinghoffer challenged me to produce sources to demonstrate that it is ever appropriate to criticize other Jews. In my last two posts, I have tried to show that there are indeed circumstances in which the obvious prohibitions – lashon hora, ona'as devarim, public embarrassment, and self-aggrandizement through the shame of another – all do not apply. The next step is to show why denouncing wrongdoing is sometimes not just permitted, but is laudable.
Truth be told, my major disagreement with David is whether there is a need to cite chapter and verse at all. The Gemara often states that no Scriptural proof-text is needed for a position that is rationally demonstrable. Denouncing evil within our community – by the right people, at the right time – in my mind is so clear, that no further proof is necessary. I wonder whether David's residing on Mercer Island in Seattle leaves him out of touch with the realities I experience in my part of the galaxy.
Those realities are best introduced by a story. Some years ago, a non-Jewish journalist of great influence did a piece that many of us found strongly offensive. I wound up taking him to lunch, and broaching the subject of our disagreement only at the end of a very amiable meal. I learned that he was much closer to an appreciation of Israel's predicament than I had thought, but still made some one-sided demands upon her that I thought were unbalanced and unfair. I called him on it. Why was he so ready to demand what he thought was the moral high road from Israel, without any parallel demand on the Arabs?
I will never forget how he leaned across the table, amazed that I could be so stupid. "Why do I expect more from Israel? Because you are Jewish!"  (For the record, he is extremely bright, and has no malice towards Jews.  His remark was uttered in complete innocence.  We have since become fast friends.)
I vigorously protested the double standard, which I had to do. It is public suicide to accept the notion that we should be tolerated only when we live up to more exacting demands than the rest of the world. But my heart was not completely in it. He had touched an important reality – one that I knew had a strong basis in Torah thought.
The world expects Jews to take righteousness and principle more seriously than they sometimes do. We should not be surprised. It is an occupational hazard of a people that volunteered to take the Word of G-d and take it to uncharted territory.
How can Hashem call us a special "treasured people," because "all the earth is Mine?" If all people are His, then no one is special! The Meshech Chochmah explains that the notion of a single Creator is so widespread that indeed all of the earth is His. The Jewish people are treasured because they demonstrate the difference between lip service to G-d, and genuine G-d consciousness. This is the raison d'etre of the Jewish people. We are not the only ones who have heard this.
Consciously or otherwise, large parts of the world understand that the Jewish people act as G-d's PR agency. We are all employees thereof. The failure of any one Jew in that role is a stain on the Torah's record. The more affiliated, the more visibly Jewish a person is, the greater his or her capacity to disappoint the expectations of a critical world. This is what we call chilul Hashem, desecrating G-d's Name.
David asks if we are less likely to be human than others. I find this entirely irrelevant. A large part of our task is to elevate and even transcend our humanity, through the content and discipline of the Torah. To say that we are only human is to deny the teaching of the Gemara Kiddushin: "I created the evil inclination; I created Torah as its antidote."
Am I embarrassed when a high-profile Jew is caught in the public eye acting in a less than perfect manner, fully aware that I am at least equally imperfect? You bet I am. I am embarrassed not for myself, but for the Shechinah.
What happens when Jews mess up? The worst Jew haters wheel out the Collective Guilt machine for double duty. The good folks out there – both non-Jewish and Jewish! – expect at least a condemnation of the misdeed from other Jews. Perhaps they think we are all created in the image of the Biblical Prophets, who never ceased inveighing against misconduct in their own community. Perhaps they feel that protesting is the very least that people can do after a crime is committed; it is the only defense against the repetition of the sin by others. Perhaps they feel that those who are truly repelled by evil would not and could not sit by the sidelines and observe it without comment.
The expectation is both routine and harsh. When we fail to condemn, they don't miss the opportunity to condemn us. "See those nasty Orthodox! If they wouldn't accept the shortcomings of person X or group Y, the least they could do is criticize." Even within the Orthodox community, a failure to speak out is met with chagrin by many people.
Need everyone get into the act? Of course not. But it is important to realize how widespread is the expectation that good people decry evil, even when it is too late to change its course. Many understand the need for community leaders to issue some sort of statement. (I do not recall David protesting when national leaders were strongly critical of a major Torah figure for what struck some as intemperate, inaccurate, and otherwise non-PC statements about the spiritual cause of Katrina's devastation of New Orleans.) But we should not be oblivious to the fact that many of the rest of us may be leaders in a smaller sense in our own orbits. If a group of coworkers standing around the water cooler happen to be talking about a malefactor whose Jewishness, for whatever reason, has also become a matter of public discussion, it might be prudent to seize the initiative, and forcefully distance oneself from the behavior. The individual perpetrator does not even have to be named, but it might help to say that Judaism finds that kind of behavior repugnant, and that is what we teach our kids.
If David still wishes sources, I've marshaled two, and hope our readers will come up with more. The first is a Nimukei Yosef to Yevamos 65B. The Torah makes it obligatory to rebuke a sinner. Much of the halachic discussion surrounding this obligation deals with sinners who will simply not listen to any rebuke offered. Is there any point in rebuking, when the rebuke will fall on deaf ears? Nimukei Yosef writes there is, so as not to offer an "excuse" to the evildoers. Although he deals with someone who is in a position to rebuke before the commission of the crime, not after, his essential point may be applicable. Failure to speak out against some transgression is taken by observers to indicate less than complete resolve against that evil.
A second source concerns Dovid (the king, not Klinghoffer) and the Givonim. Dovid sought Divine counsel regarding a devastating famine. He was told that two transgressions were the cause of Divine retribution. One was the suffering endured by the Givonim (a group whose mass conversion was suspect, and were not accepted as full members of the community.) They lived in the employ of Kohanim (priests), and when Shaul wiped out the city of Nov and its Kohanim, the Givonim suffered greatly.
Dovid attempted to appease them. They refused all offers, insisting instead on the execution of seven sons of Shaul. By Divine instruction, Dovid had to comply. (The blood lust of the Givonim, however, ended the halachic debate concerning their status. Since compassion is one of the three defining characteristics of the Jewish soul, Dovid took their behavior as proof positive that the Givonim's conversion had been a sham, and that they could be regarded thereafter as definitely non-Jewish.)
After the executions, the bodies of Shaul's sons were left on public display for months, in apparent contradiction to the Torah law that demands that a body not be left in disgrace, but buried expeditiously. Rav Yochanan explains, "It is better that a letter of the Torah be erase than that the Name of Heaven be desecrated." The Gemara reports that a huge number of people converted to Judaism in the aftermath, so impressed were they that the Jewish community was so determined to right a wrong committed against "spurned converts," i.e. a marginalized group outside the usual protection of the law. (Sounds like Indian tribes, doesn't it?)
It was the public display of the bodies – not the retribution exacted against Shaul's family – that was the cause of the kiddush Hashem. It was the public declaration that we distanced ourselves from the evil committed by another Jew.
What still needs to be resolved is who should be making such declarations, and upon what occasions. I thought that they are called for whenever the Jewish identity of a wrongdoer is itself part of the news. Rabbi Bleich, to whose wisdom I bow, disagreed. The actions of a single Jew are best left uncommented upon, he said. Decent people will not blame the Torah community for the misconduct of an individual here or there. People who are not decent are not going to be influenced by our condemnations. Misconduct by large groups of Jews, or by very rabbinic looking figures, or by national leaders – like Shaul, in the Gemara's example – are different.
I continue to believe that those of us who speak or write primarily within the Jewish community – at least those of us who are read beyond the limits of the observant community – have a real mandate to publicly distance ourselves from Jewish wrongdoing, within the parameters of otherwise permissible speech.