Anatomy of a Slander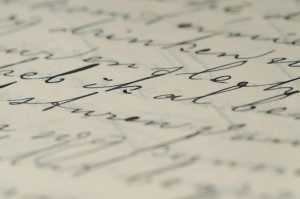 Efraim Zuroff, Director of the Israel Office of the Simon Wiesenthal Center, is greatly disturbed by the conduct of the religious settlers opposed to the Gaza withdrawal. In a September 1 piece in the Jerusalem Post, he hurls his ultimate thunderbolt at the settlers: they remind him of charedim in their "political and cultural norms." Who do their long peyos and large kippot remind you of? Their consultation with rabbinical authorities? Their encouragement of refusal of army offers to uproot settlements? The charedim, of course.
Zuroff, whose animus for the charedi public knows no bounds, even manages to connect charedim to the settlers' appropriation of Holocaust symbols for their cause – yellow stars, prison camp uniforms. Somehow Zuroff links that misuse of the Holocaust to the charedi attitude towards history, which he describes as "purely instrumental, with historical accuracy of no inherent value."
Over the last five years, Zuroff and I have clashed frequently, both in public debates and print, over historical issues, in particular his claim that "ultra-Orthodox rabbis" showed themselves indifferent to the fate of millions of murdered Jews during World War II and concerned themselves solely with the rescue of a handful of yeshiva scholars. Our debates concerning this scandalous charge attracted considerable attention over the years, and I have now summarized the controversy in an article in the last issue of The Jewish Observer entitled "Anatomy of a Slander," to which could be added the words "Case Closed."
I invite all those who are interested in the controversy, or who have participated in discussions of the issue on other websites, to both read the article and also circulate it on other websites.