Something Completely Different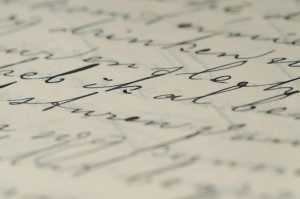 This is not usually a technology blog. But then again, the project I'm about to describe isn't the usual technology project.
Last Friday afternoon, Dan Schoeffler (whom I have never met) sent an email to an alumni mailing list of which both of us are members, describing a free voicemail system for those affected by Hurricane Katrina. Called Contact Loved Ones, his concept was a system of free voicemail boxes, accessed by dialing the (inoperative) phone number of the family — thus allowing the family to announce where they have taken shelter, and for others to leave messages seeking contact with them.
For the last few months, our office has been venturing into Voice over IP (otherwise known as Internet Telephony), using an open-source system called Asterisk. I looked at Dan's description of what he needed, thought about it for a little while, and fired off an email: "This is a great idea, and I think I can help you."
For those who may have wanted to contact me for the past week, now you know why I haven't been available. I haven't been sleeping too much, either. But the potential to help people with this service is truly amazing, and I learned a lot at the same time. Many others came forward — to provide incoming phone lines, programming expertise, voice-overs, media relations, and more. Many of the tech-focused web logs took note, like Jeff Pulver, Om Malik, and 24×7 [given that Dan tries to avoid work on Shabbos, and I'm observant (I told him in my first email that I'm "Sabbath observant" and explained what that meant, and he responded with "Shabbat shalom!"), perhaps we only qualify as 24×6].
The result (at least to this point) can be heard by dialing one of the phone numbers on the web site. The media is beginning to pick up on the story.
I hardly need to explain how useful this system can be. People are still in shelters, and even those in apartments may not know who is looking for them or how to contact other displaced relatives. I received an email today from the Jewish Federation down there, seeking information about several members — how many of those families will know the Federation wants to reach them, or how to reach the Federation when its building is still partially submerged?
With all of the above, why put this on Cross-Currents (and in my Lifeline email)? Because you can help. We're looking for someone coming to Baltimore for Shabbos who is willing to stop in Secaucus, NJ on the way. Paltalk is donating a collection of recently-decommissioned servers, of which we need about four most urgently in order to handle the potential volume if the national media chooses to start handing out CLO's phone numbers (which is a real possibility, especially once the evacuation is complete).
Can you help? Please send email to my last name at this domain, and I'll respond.