The "Jude"on the Yellow Star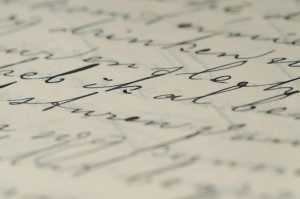 When Israeli soldiers entered a barricaded room in Gush Katif, out marched a group of weeping children. Their hands were held up, and each one was wearing the yellow star with the word "jude" in Germanic characters emblazoned upon it.
Do such tactics trivialize the real Holocaust? Some say so. After all, as tragic as these evictions are, these Jews are being expelled not by Nazis who wish to destroy them, but by fellow Jews who, for the most part, have tried to display gentleness and sympathy.
Nevertheless, in the air there lingers a faint Holocaust aroma: forced evacuations; barriers of barbed wire; people forbidden to enter the area; notices from the government ordering residents to pack their belongings and be ready to leave their homes by a date certain, and threatening that those not leaving voluntarily will be forcibly evicted and will lose their compensation benefits; Jews barricading themselves in synagogues while other Jews forcibly pull them out. Synagogues and yeshivot are now dark, cemeteries are uprooted, thousands of Jewish refugees are bussed into the heartland not knowing where they will spend the next night, or what their future holds, and all the while an enemy sworn to destroy Israel proclaims victory and moves into the abandoned land. To be sure, not a Holocaust, but certainly redolent of it.
[By the way, did not secular Zionism promise us that if we only had our own land, such things could not occur? Was not this Jewish land supposed to put an end to forced exile? And through it all, these same secular Zionists, those whose "religion" consists only of fealty to the land, look with equanimity — and some even with satisfaction — as their religion is dismantled.]
Could anyone have missed the searing pain in one verse of last Shabbat's Torah reading? In it, the Children of Israel are promised that the newly entered Land will be ready for their immediate use, with "cities which you did not build… hewed out wells that you did not hew, vineyards and olive trees which you did not plant. . . ."(Dt. 6:10-11). Today's Israeli leadership has turned the Torah on its face and has knowingly invited our mortal enemies to enter the Land and inherit vineyards and olive trees they did not plant – all in the name of a dubious peace. The prophet Zephaniah's words ring clearly in our ears: "ki 'Azah 'azuvah tihyeh/for Gaza will become forsaken. . . . "(2:4)
The extraordinary drama playing out before our eyes is so irrational, so illogical, so lunatic, so beyond mortal comprehension – my adjectives fail me – that on a basic level one has the sense that Israel has been hi-jacked by madmen, that the asylum has been taken over by the inmates, that Chelm lives again. The disaster which was Oslo is only a few years old, but before our own eyes it is being tried once again – and by the very Prime Minister who once derided it.
On a transcendental level, however, the obvious irrationality of it all, suggests that there is more here than meets the eye, and that something supernatural is taking place.
No one among us can speak for Him, but it is possible that this velvet-gloved mini-Holocaust is a loving but painful tap on the shoulder, a wake-up call reminding us to consider who we are, where we come from, and where we are going.
How does one respond? At the very least, we might consider bringing ourselves in for a spiritual tune-up. Maybe we need to inspect our praying, revisit our Torah learning, clean out our interpersonal relationships, energize our tzedakah, recharge our awareness of an omnipresent Master, re-examine our connection to Eretz Yisrael. Surely in our Creator's mysterious ways, the seeds of redemption and Geulah are now being sowed. Perhaps some serious introspection on our part will help those seeds to sprout. This is one way we can help ensure that the trauma of this period will not have been in vain.
We should thank those children for wearing that yellow "jude." The sight of them helps stir us from our long torpor, and challenges us to reinvigorate that genuine "jude" slumbering deep within us.