Getting it Exactly Wrong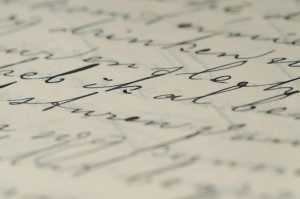 Several days ago, Rabbi Adlerstein commented regarding the deleterious effects of television, and wrote that children whose classmates were free of its influence could perceive the difference between themselves and other children even in grade school. This post has generated an extraordinary number of comments (both here and elsewhere) from writers who — whether wilfully or blindly — could not bring themselves to confront what Rabbi Adlerstein actually said. The addiction to television runs so deep that even its most obvious harm is to be ignored.
I was amused to see one writer assert that Rabbi Adlerstein surely has no knowledge of what it means to have a television, given that he is a cloistered charedi Rabbi. Anyone who has read this journal for a few weeks knows that only the latter adjective (charedi) is anywhere near accurate — and a few purists out there might quibble even with that. 🙂 There are few people out there who cloister themselves less among friends and acquaintances with whom they agree. And, of course, the disturbing number of televisions in charedi homes also needs to be taken into account.
Only a bit better were those criticisms which said that Rabbi Adlerstein declared television-free children to be inherently more intelligent, that he failed to distinguish between "good" and "bad" television, and that he claimed that his son volunteered that he saw a difference between children without prodding, whereas, in fact, he was being prodded by his presence in the television-free "A" track.
Rabbi Adlerstein didn't say that television reduced children's intelligence, but that television made them an "educational drag." The fact that very bright people achieved a higher education with televisions in their homes hardly disproves the clearly observable negative impact of the TV — which, of course, is also getting worse over time. Rabbi Adlerstein isn't the only one to fail to differentiate between PBS and the WB — trigonometry still can't be presented by "the Count" in five-minute segments. And finally, his son was told that he was in the Yiddish track, but was not told that he was there to be educated along with other TV-free boys. This wasn't a matter of gratuitous separation from others (see my own comment to Marvin Schick's post in opposition to "Kollel-Only" schools); being without television made a difference on the basketball court, and a 12-year-old could see this for himself.
I have a simple challenge. There are dozens (if not hundreds) of educators out there who have taught in middle- and high-school classrooms where the students had televisions in their homes, and also have taught in classrooms where the students did not. The fifth-grade math teacher in Bais Mikra of Monsey, for example, also taught in Ramapo public schools in the morning. This teacher (who was not Jewish, as if this were relevant) said that he was able to teach the Bais Mikra children the same material he taught in Ramapo — in half the time.
Even at the elementary-school level, teachers have reported better behavior and higher creativity in television-free classrooms, though they are less likely to finger television as the primary contributing factor. Anecdotally, one nursery-school teacher revised her evaluation of television's impact when one child bopped another on the head, and then defended himself because Moe had done it to Curly the previous afternoon.
If you are convinced that the harm is not obvious and glaring to anyone, here's the challenge: send me the name and phone number (and email) of any teacher of middle- or high-school students who has been in both environments, and agrees with you. You can post the information as a comment — I will not publish the comment without your permission and that of the teacher, but I will, bli neder [without a vow], contact the teacher to confirm his or her opinion. [You can also email my last name at cross-currents.com.] Neither teacher nor students need be restricted based upon gender, religion, race, national origin, political preference or shoe size.
This should be simple, right?