Odds and Ends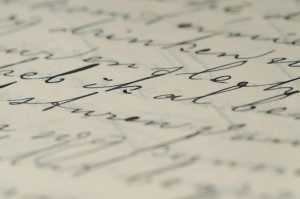 1) When Mishpacha published last week's post "On Making Money" they wisely decided to edit out most of the lawyer jokes. I considered doing the same, and unwisely decided that given that I am a member of the club — three years of law school, two years of major firm practice — readers would cut me a little bit of slack. As I thought I made clear, had I not decided to move to Israel and spend my days irritating readers of Cross-Currents, I would probably have lived out my days practicing law as well.
In any event, I appreciate all those who wrote to let me know that not all lawyers are shysters and that many professionals are very generous. I'm grateful as well to those who clued me in on the fact that there are dishonest businessmen, and that there are many good reasons why a frum Jew might prefer the professions to business. I never knew any of those things.
Generalizations when used to make judgments about individuals are odious. But that does not mean that general comparisons have no place. Not all smokers die young; nor do all non-smokers live to a ripe old age. But it is useful to know the average differential between the two groups. In point of fact, the different levels of charitable (not necessarily tzedakah) giving between businessmen and professionals is well known. The growing professionalization of the Jewish community is but one of the many trends that keeps Federation professionals up at night, and there is an extensive literature on this subject.
I do believe that those who have been obviously blessed from birth tend to treat their gifts and the fruits of their gifts with a certain sense of entitlement. They have to work on appreciating that what one is born with is a gift, and that gift is unearned. For instance, I read this morning that entrepreneurs give far more than those who inherit their wealth. My guess is that most highly successful professionals did well (though perhaps not brilliantly) in school from an early age, and that they tend to view whatever gene they possess that made academic success easier as "just the way things are." (I'm often struck by how frequently contributors to the Yale Law School Magazine resort to "stupid" as the preferred taunt of anyone who does not share their public policy prescriptions.) Can this tendency to take one's natural gifts for granted, and to view the material rewards that those gifts facilitate as "wholly earned," be overcome? Of course it can. That's what mussar is about. (Oh yes, I'm also aware that genes alone do not guarantee success, and that successful professionals have usually had to work very hard as well.)
After rereading the thread, I have decided to forego a future column examining whether there is also a humor deficit among professionals.
2) CVMay (Answering (some) critics — Part II) quotes Rebbetzin Esther Farbstein, the leading Holocaust researcher in the chareidi world and a brilliant scholar, to suggest that the failures of the Yad Vashem exhibition hall can be largely attributed to failure of the chareidi population to work with Yad Vashem when the museum was first established. I have been in frequent contact with Rebbetzin Farbstein in recent years on this and related issues, and I can assure CVMay that nothing could be further from her opinion. Not that I question the accuracy of his quote. But for years — long before the opening of the new exhibit — she has been in dialogue with the museum about what materials are missing, where they can be found, etc. The ongoing absence of those materials cannot be attributed to the fact that no one has raised the issue.
Moreover, the regnant "narrative" of Eastern European Jewry going like "sheep to the slaughter" and the contrast to the brave, militaristic "new Jew" in Israel that dominated at the time Yad Vashem was founded certainly had a much bigger impact on the form of the original exhibit than the participation, or lact of it, of the chareidi community.
3) My landsman Harry Maryles takes issue somewhere or other (comment 7, I believe) with the implication that Professor Binyamin Ish-Shalom advocates something less than traditional halachic conversions. I disagree — strongly. First, the joint conversion institute that he heads is based on the students in the conversion course hearing lectures from teachers from all "streams" of Judaism (charedim, presumably, excepted). In other words, many, if not most of the teachers do not themselves accept the yoke of mitzvos as binding upon them. Only someone who views giyur as solely a technical ceremony — milah and tevilah in front of three gentlemen who possess semichah from an Orthodox institution or who call themselves Orthodox — without any concern with an acceptance of the yoke of mitzvos could possibly find anything to commend in such an institute.
As part of his criticism of the Chief Rabbinate for being too strict, Dr. Ish-Shalom cites a survey that 70% of the non-Jewish immigrants would "consider" conversion if it did not require them to become religious. Of what possible relevance would that statistic be to someone who believes that giyur requires kabolos ol mitzvos.