Misunderstood?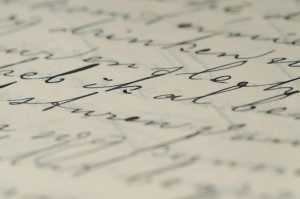 Rarely have I felt that a piece of mine was so misunderstood as the one from Mishpacha Magazine entitled "Trauma Ahead" posted a couple of weeks ago. More than a few readers accused me of some form of chareidi triumphalism and, as it were, rubbing the noses of the national religious world in the apparent setback to the vision of Eretz Yisrael Hashleimah.
I cannot say that this reading is wrong or that there is nothing in the piece that could lead one to think that was my intention. What I can say is that what I thought I was doing was something just the opposite. In my own mind, I was addressing the message to the chareidi that we should NOT look upon the withdrawal from Gaza with a feeling of "I told you so" or with any hopes of the chareidi ranks swelling as a consequence. Rather the withdrawal should be seen as a disaster from the point of view of the religious world in general because of the crisis of faith that it will engender. (Of course, there were readers who denied that any such crisis would take place no matter whether the withdrawal takes place or not.)
I mention this now only as a prelude to a question. Last week, I spent a long time discussing the withdrawal with a major Torah leader. As it happens, his geopolitical analysis leads him to conclude that the withdrawal is a necessity for Israel, and he has shared that view with me a number of times over the past year. (Yes, he is aware of the security threats.)
At the same time, he told me that he feels it is crucial that the residents of Gush Katif and Northern Samaria who are going to be removed from their homes feel that the chareidi world is with them in their suffering. He told me of a visit he had made to Gush Katif two years ago, and how thrilled he was with the dedication to Torah U'Mitzvos that he witnessed there — kala k'chumaro — and the beauty of the lives of the residents.
I told him that I doubted that any expressions of sympathy or empathy would be accepted from a fellow religious Jew who does not agree that the withdrawal is an unprecedented national tragedy, whether from a security or a theological point of view (a view, incidentally shared, at least in part, by a broad swath of the chareidi community). I am not sure, however, if I'm right. Is there any way to meaningfully to express identity with those about to be uprooted from their homes, even if one does not oppose the withdrawal? If so, how?