Self-criticism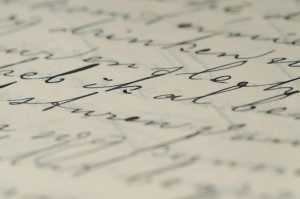 A few weeks ago, Marvin Schick threw out for discussion an incident in Ramat Beit Shemesh where a group of residents of Ramat Beit Shemesh "B" were alleged to have pelted a group of teenagers returning from a Yom HaAtzmaut celebration with eggs and tomatoes.
At the time, I asked myself whether it was permissible for me to feel about another group of Jews who surely see themselves as shomer Torah u'mitzvos that we belong to two different religions. I recalled something that Rav Schach, zt"l, once said about the national religious movement: it distorted the Torah by elevating yishuv Eretz Yisrael above all other mitzvos. And it occurred to me that a similar distortion can take place in the opposite direction as well. Isn't that what has happened to the Neturei Karta members who spend their Shabbosos at Palestinian demonstrations? Their anti-Zionism has not just distorted, but warped their Judaism beyond recognition to the point where they feel more affinity for the murderers of Jews than for their victims. (Actually I wrote this many years ago in Yated Neeman in response to a news item that the widow of Rabbi Amram Blau, the former head of Neturei Karta, was planning to travel to Iran to offer condolences upon the death of Ayatollah Khomeini.)
Predicably, I'm afraid, the incident in Ramat Beit Shemesh went uncriticized in Israel's chareidi press. I have in the past been bold enough to criticize members of the community in "B" for protesting Shabbos traffic by sending flaming shopping carts hurtling on to the highway long after the end of Shabbos, but I must confess that I too have never thought of doing so in either of the secular venues in which I write: the Jerusalem Post or Maariv.
Contrast the chareidi response to that of prominent leaders of the national religious world, who are themselves bitterly opposed to the Gaza withdrawal, to the actions last week of some of the more extremist opponents of withdrawal. Rabbi Moti Elon, Rosh Yeshiva of Yeshivat HaKotel, said, "Whoever in the supposed name of the love for the land is capable of lynching is a murderer, and whoever in the name of the love for the land is capable of placing spikes and pouring oil on roads is a criminal." Yisrael Harel, a veteran settler leader and Ha'aretz columnist, described himself as unable to sleep after witnessing the savagery displayed by three young men wearing knitted kippot as they threatened to kill an Arab teenager they had overpowered, after a stone-throwing melee between Palestinian and settler youth in Gaza.
Now, of course, the responsible opposition to the Gaza withdrawal had an important incentive to condemn the actions of the radical fringe in the strongest possible language. They are all smart enough to realize that the pouring of oil and spikes on the Tel Aviv-Jerusalem highway and news photos of the attempted "lynch" in Gaza had completely reversed whatever momentum the anti-withdrawal forces had built up. Indeed polls taken after the wide media coverage of these two incidents showed that approval of withdrawal had gone up in response.
Still I could not help but be impressed by the passion with which Rabbi Elon and Harel condemned the actions of those viewed as members of their camp. Their passionate denunciations stand in stark contrast to the complete reluctance to ever criticize "our own" to the outside world that characterizes the chareidi world. (For example, I'm not aware of any chareidi spokesperson who went on record condemning the Kiryat Sefer resident who stabbed three marchers in last week's homosexual parade in Jerusalem Understandably no one want s to seen to be defending the parade itself.)
Why are we so hestitant to criticize public behavior that damages not only the image of our community but that of the Torah itself ? And not just criticize the behavior but ask what in our world gives rise to it.
Obviously there are many factors at work. An embattled and frequently denigrated community will naturally close the wagons. And no one wishes to provide further ammunition for our enemies. We know from bitter experience that every negative action of a Jew in religious garb will be portrayed as typical of our entire community.
And perhaps we feel so little implicated by certain actions — e.g., throwing stones at motorists on Shabbos — that we feel no need to speak out against those actions. They simply have nothing to do with us. (Do prominent secular Jews feel the need to issue public condemnations every time a secular drug dealer is arrested?)
In this vein, I once heard from Rabbi Zev Leff that the late Telshe Rosh Yeshiva Rav Mottel Katz, zt"l, used to reply to anyone who asked him a question along the lines, "Rabbi, how can you explain a frum Jew who beats his wife?" with a question of his own, "What do you say about a frum Jew who eats pork on Yom Kippur?" When the startled questioner inevitably responded that the latter was not a frum Jew, Rabbi Katz would say neither was the former.
This is a worthwhile arrow for the quiver, but perhaps a little too glib, at least so long as our community does not treat someone who abuses his or her spouse as they would someone who eats pork on Yom Kippur.
No matter how alien we may view certain actions, at the end of the day we are identified by the behavior of every other Jew in frum garb, and not only we but the Torah itself. And that is something that we should keep in mind in calibrating our responses.
Rabbi Elon and Israel Harel recognized this point. Perhaps it is time that we do so as well.
(One disclaimer: I use Cross-currents not to make Olympian statements, but to throw out some thoughts — occasionally half-baked — in order to stimulate discussion that will in turn enlighten me on troubling questions.)