Responding to "Gay" Parades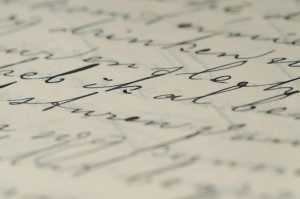 As a basketball player, I was always something of a streak shooter, and I'm afraid that the same will be true of my contributions to this site. Every time I finally summon up the energy to write something I'm reminded of the immense power of the blogsphere and its capacity to generate interesting discussion among many people with something to say, and can hardly wait to write again. The countervailing force, of course, is that no one makes you write for the blog and there are no editors demanding their material by a certain time as with the print publications for which I write. But let's keep shooting while hot.
I have been thinking for some time about how to fashion an argument against the "Gay Parade" in Jerusalem (and elsewhere) that would resonate with non-religious people and those who do not view homosexual acts as sinful. Citing Leviticus will be inadequate.
My first thought was to express opposition to such parades as a part of a general opposition to any public celebrations of any form of sexual behavior. In other words, I would also be opposed to a parade of heterosexuals who wanted to proclaim the nature of their private activities to the entire world.
There are certainly many laws in the democratic West that attempt to regulate the promulgation of overtly sexual messages to impressionable youth: zoning laws to keep out pornographic stores and moviehouses, anti-soliticitation statutes, even in places where prostitution is legal, etc.
The hypersexualization of the public square and the bombardment of our kids with sexual "information" are acknowledged as serious problems by many. What does it tell us about our society, for instance, that the administration of an elite Jerusalem high school this year gave the best costume prize at the school's annual costume ball to a couple dressed up as sadomasochists? Kathleen Parker of the Orlando Sentinel wrote recently of school districts in Massachusetts polling 6th graders about their sexual practices.
"Gay" Parades, with their inevitably large component of street theater, are part of the bombardment of sexual messages aimed at our kids and us. The bikini-clad men prancing down the street are not engaged in a traditional civil rights march (homosexuals suffer from no civil disabilities in Israel). Rather they are engaged in recruiting efforts.
The tragedy of private behavior having gone public is that the mystery and power has been removed from one of Hashem's greatest gifts to mankind. Kol Kevuda Bas Melech Pnima, say Chazal. A great Torah figure once pointed out that the language of Kavod (glory) always implies some aspect of gilui (revelation). The glory of a bas Yisrael is her modesty with respect to the entire world. That is the necessary condition of the glory, of the openness towards her husband.
Once sexual relations were described as intimate relations. They lose their power as soon as they cease to be intimate — something completely private and exclusive, totally hidden from the view of anyone besides husband and wife.
A society that has lost the capacity for intimacy in this sense has also lost the fundamental glue binding husband and wife, and with them, the entire familial structure.