On Dissing Moslems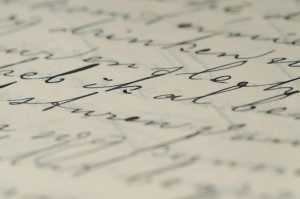 My friend Shira Schmidt's May 18 post about an English barrister who made derogatory comments about Moslems at a dinner party provoked a great deal of comment. Notably absent, however, was much curiosity about what he had actually said. Without that information, I'm at a loss as to how to evaluate his remarks or Shira's response.
In general, it strikes me that there is too much political correctness in what is said about the Moslem or Arab world rather than too little. After 9/11, For instance, President Bush was at pains to stress that Islam, like the other great monotheistic faiths, is "peace-loving." Perhaps, but as Mark Steyn noted at the time, if one were to examine any of thirty or so hotspots around the world where people are busy blowing one another to smithereens, often starting with themselves, one is sure to find a Moslem male between 18-30 at the center of the action.
The U.N. itself put together a report by Arab academics on the Arab world, which detailed the major deficits — deficits of information, of democracy, etc. — that characterize virtually every Arab country. By any measure of human achievement, Moslem countries, and particularly Arab countries, consistently lag behind their neighbors. All coincidental? Again, perhaps. But is noting these facts contemptible.
The recent coverage of Newsweek's Koran-flushing report neatly captures the failure to properly address the deformations of the Moslem world. For all the discussion about Newsweek's sourcing methods and the like, it took almost a week before Jeff Jacoby finally made the obvious point that the real story here is that (some) Moslems, unlike adherents of any other major religion today, think that the proper response to insults to their religion is to go on rampages that kill dozens of people having no connection to the original insult. Even Thomas Friedman got this point.
Saudi billions are still being spent to export Wahhibism, a particularly violent and xenophobic version of Islam around the globe. And it appears to be the fastest growing strain of Islam in the Moslem ghettos of Western Europe. Do we have the right to note the threat? Are we crazy if we do nothing about it? You bet.
As one who travels pretty frequently, I am more than a little tired of being subjected to extra security review in every American airport because my ticket originates in Israel. Neither I nor little, old grandmothers from Omaha constitute a security threat. If we were honest we would admit that the pool of potential airline hijackers is pretty much confined to Moslem men (sometimes described as "of Middle Eastern descent") and converts to Islam. So why not focus on them and cut out the extra stuff for the rest of us. Must it be an article of faith, that the overwhelming majority of Moslems, like the rest of us, are peaceloving, harmless folks, and so everyone should be subjected to the same scrutiny.
Do these unkind thoughts make me an unwelcome dinner guest?