Smashing the Copper Snake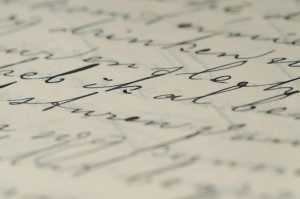 Our Torah provided the symbol of the medical profession: a snake wrapped around a pole. You find this symbol used by medical schools, hospitals, and the American Medical Association. The source is the following passage in the Book of Numbers:
And G-d sent poisonous snakes among the people, and they bit the nation, and many perished of the people of Israel. And the people came to Moshe, and they said, "we have sinned, because we spoke against G-d and against you; pray to G-d that He take away from us the snakes." And Moshe prayed on behalf of the nation.

And G-d said to Moshe, "make for yourself a snake and put it on a pole, and it will be that anyone bitten will see it, and live." And Moshe made a copper snake, and set it on a high pole, and it was that if a snake bit a man, and he stared at the copper snake, that he lived.

— Numbers 21:6-9
But here is something of which many are unaware: King Chizkiya, a pious king who was fourteenth after King David, destroyed the snake — and the Sages praised him for doing so [Mishnah Pesachim 4:9].
The copper snake had no magical powers. Rather, our Sages ask, "does a snake cause a person to die, or bring him to life? Rather, when Israel would look upwards and devote their hearts to their Father in Heaven, they would be cured." King Chizkiya destroyed it because people were attributing powers to the snake itself, and worshipping it as an idol.
Just a few hundred years ago, doctors had limited talents, and disease was feared. Until quite recently, in fact, many in Jewish communities would refer to cancer as yenneh machaleh, "that disease", rather than mention it by name. But in recent generations, the success of new treatments has made people more confident, less frightened of the word.
Perhaps we are trusting a bit too much in the copper snake. There's an awful lot of progress that hasn't been made. My father-in-law passed away just over a year ago from the same variety of cancer that was my grandmother's final illness more than a quarter-century earlier — and nothing learned during the interim was able to extend, much less save, his life. Shots can innoculate a person against viruses by exposing him or her to a weakened or dead form, but there really is no cure for a virus other than the body's own defenses.
Sometimes, to paraphrase the Haggadah, help cannot come by the hands of an angel, not by the hands of a seraph, and not by the hands of a messenger, for the messengers have nothing in their hands. Only the Holy One, Blessed be He, is the Healer of All Flesh.
May Refael Aharon Elimelech ben Penina Liba have a speedy and complete healing.