A Question About Writing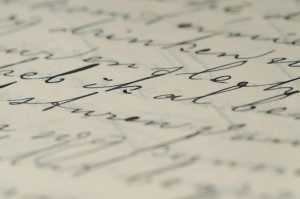 Writing is not the only thing that I do, nor is it the main thing that I do. I suppose that much the same can be said about most writers, but there is a difference – I think – in my situation. My primary responsibility is active involvement in Jewish communal life, notably in yeshiva and day school education but in other areas, as well. There's no reason to describe this activity because it has scant bearing on what I am writing here, except for the important zone of my life that is called the Rabbi Jacob Joseph School.
I have been president of RJJ – and this is a voluntary responsibility – for thirty-two years and for much of this period the yeshiva and its several schools have taken the lion's share of my time. Because fundraising is inherent to this job, what I write and especially in the Jewish Week may have an impact on my ability to do what I have to do. My writing is opinion-oriented, at times sharply. I haven't found this a problem with much of what I have to say, even in such hot button areas that might offend the non-Orthodox and even though some of the funds that I raise come from people who aren't Orthodox.
The problem that I am attempting to address here is most pronounced when I write about Israel and therefore it is most pronounced in terms of my interaction with other Orthodox. I am a strong believer in Israel's withdrawal from Gaza, something that most Orthodox Jews oppose. There is scant evidence that my advocacy of Gaza withdrawal has resulted in anyone saying the heck with my contribution to RJJ. But I cannot be sure. I am certain that something that I wrote some months ago sharply criticizing those who excused Baruch Goldstein's murderous attack in Hebron has directly resulted in at least several people deciding that they will no longer contribute to the yeshiva.
Is this an issue for me to consider? Does my responsibility toward RJJ carry with it the obligation not to speak out when there is a prospect that speaking out might hurt the school? Is this a practical question? Or a moral question? Or both?
My raising this matter is at least as much an intellectual exercise as a process that might lead to practical results. I hope that there will be feedback.