My Three Sons Meet the Haggadah's Four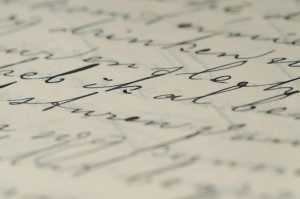 Question: The last number of weeks have been marked by three spectacles — the Schiavo saga, the funeral of the old pope and the investiture of the new one — that have riveted public attention in a manner that few events are capable of. What else do these stories share?
Answer: Together, they demonstrate that the harm wrought by television viewing extends beyond the well-documented damage to mind and heart caused by exposure to the gratuitous violence and lasciviousness that fills the TV schedule. At this late date, the evidence for this latter form of harm is so mountainous and compelling that the decision to take a sledgehammer to one's "family entertainment center" need not, in the least, be predicated on religious principles; a healthy parental impulse to protect one's kids, no less than that which beasts in the wild feel for their young, more than suffices. For those just back from Samoa and a 35-year break from Western popular culture, Lawrence Kelemen's To Kindle a Soul does an admirable job of bringing together the data on television's wide-ranging and severe depredations.
But these recent media happenings reveal more insidious ways in which the Fourth Estate represents a fifth column in the home. One of these ways is specific to Jews and, one assumes, to other non-Catholics: People who in their wildest dreams wouldn't enter a Catholic church have, astonishingly, brought that church and its rites into their own sacred precints, their homes. Not just any church nor just any rite, mind you, but ceremonies fairly matchless in their entrancing pomp and elaborateness, replete with centuries-old rituals possessed of a solemn gravitas that the Ipod generation can only envy.
There are, of course, actual halachic proscriptions on viewing scenes of this sort. But we need, too, to query further: what does the fascination with these goings-on say about us, and do to us, as Jews? Some, well meaning no doubt, would respond that such viewing is of no consequence. It is at this point that the pope story connects with the by now long-forgotten Schiavo tale, and in a way that ought to make the pernicious reach of television's tentacles a source of deep concern for decent people of every creed or none at all.
For so long as the nation's fleeting attention was held by the events at a certain Florida hospice, kids in media-saturated homes were exposed to the nationally televised spectacle of a woman being starved to death in installments . As Peggy Noonan observed,
And those who are still learning–our children–oh, what terrible lessons they're learning. What terrible stories are shaping them. They're witnessing the Schiavo drama on television and hearing it on radio. They are seeing a society–their society, their people–on the verge of famously accepting, even embracing, the idea that a damaged life is a throwaway life.

Our children have been reared in the age of abortion, and are coming of age in a time when seemingly respectable people are enthusiastic for euthanasia. It cannot be good for our children, and the world they will make, that they are given this new lesson that human life is not precious, not touched by the divine, not of infinite value.
Noonan makes her point from the perspective of one opposed to plug-pulling, but it could be made with equal relevance to those on the other side of that debate. It will not do for those sincerely convinced of the ethical correctness of plug-pulling to protest that, au contraire, our children are learning an important lesson about "human dignity."
That's great as a talking point on Crossfire, but it's also a self-delusional disconnect from reality. Anyone prepared to get real about how our kids' minds work will admit that what they saw on the evening news for three weeks in March was not a high-falutin' "lesson about human dignity"; it was, plain and simple, a woman, her eyes open, her parents at her side, being denied the basics of human life: food and water. Repetitive viewing of that ob-scene, sans the sophisticated spin, cannot but be bad for the soul.
This is part of a broader point that needs to be made, and that deserves its own elaboration, about the breathtaking psychological dissonance that masquerades as modern acculturation when it comes to the basic human truths of how we are influenced by what we see, hear, say and do. Torah, Rav S.R. Hirsch was wont to say, is far more concerned with anthropology than with theology; that is, its overriding purpose is to teach clueless humans what makes them tick, not why and how G-d acts as He does. And, oh, how very desperately are we moderns in need of an anthropological primer on that subject.
Arriving late onto history's stage comes homo modernis, consumed with self and particularly proud of his acute psychological insightfulness — and, indeed, insightful he is, with respect to all but one: himself. He loudly proclaims that even children need not be damaged by incessant submersion in a contemporary culture that is perhaps peerless in the history of man in its treatment of man as naught but a sophisticated animal.
He insists that our children are as fully capable as we are of sorting through all the mayhem and hypereroticism in which we are awash to extract precious lessons about life's meaning, relationships and character-building. This recalls Michael Medved's anecdote about the movie executive who, with a straight face, hailed the socially redeeming qualities of a particular blood-and-gore-filled "action" film by pointing to a five-second shot in mid-film where the camera zooms in as the hero buckles on his seatbelt upon entering his car for the umpteenth chase scene.
How to respond to all this? As is true anytime one is confronted with an advanced case of self-delusion, holding your tongue to give the speaker's vacuous words a few moments of silence to bounce off the walls and back toward his ears may be a good start. And if your knowing look of incredulity actually elicits some glimmer of self-awareness in your interlocutor's eye, you might then take the conversation one step further and shockingly suggest, in the Torah's name, that as regards susceptability to influences we are, in fact, all children.
This, the Mussar masters teach, is what underlies the pedagogic techniques for which the Passover Haggadah is justly renowned. We marvel at the Sages' educational progressiveness in using numerical groupings, tactile experience, question-and-answer format, offbeat ritual intended to elicit curiosity and all the rest, all just to reach the children — without it dawning upon us, in our hubris, that we are the children they're desperately trying to get through to.
The Four Sons, far from being the cartoonish figures depicted in every Haggadah from Maxwell House on down (or is it up?), are Everyman. Each of us is so very wise in our intellect, but in our emotions, animal drives and our suggestability we are, by turns, an amalgam of simpleton, an entirely clueless child and, yes, with more than a tad of the wicked son in each of us as well. The Oxford don of today will emote, will lust, will remain suggestible not a whit differently than the Enlightenment savant of 200 years ago and the Athenian agoranik before them both. Unless, that is, he — and we — are prepared to undertake the hard work of character development, to peer beneath the conscious into that frightful realm of the subconscious whence our decisions emanate, to begin to tame "the aborigine within." Hmmm, now why does it seem to me that that phrase wouldn't have been nearly as well-received as that "child within" mantra of some years ago?
We've ranged rather far afield here, so I'll now get off this cyber-soapbox and finish up some of that leftover Pesach food. Anyone in the mood for a chocolate macaroon?