Rabbenu Murphy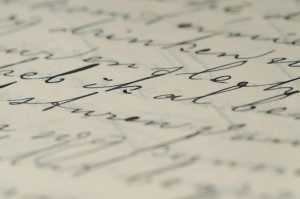 The local version of Murphy is that "no good deed in Hollywood goes unpunished." A variation for writers in the public eye might be "no published idea goes understood."
I experienced this twice today, and apologize for any confusion regarding one of the two incidents. (The second concerns the interview with the New York Times. I hope to write about that separately. Suffice it for the moment that many colleagues agree that it is always best to have an "insider" speak about a potentially damning issue, because unfriendly "outsiders" will certainly do far more damage. Those of us – and there were more who did not appear in the article – who spoke to the Times all agreed that our goal would be to try to minimize the chilul Hashem. It doesn't take too much imagination to figure out how much more damaging the piece could have been had the interviewees not tried as hard as I can testify they did to defend the other side as vigorously as they did, while not selling short emes as they and their rabbeim see it.)
The one I will apologize for is my review column in Jewish Action [Spring 2005; not available online]. Even good friends and supporters got it wrong, which means that I must have missed the mark of effective communication. (The only blog I read with regularity is Hirhurim, and even Gil misunderstood my intentions.)
No, this leopard has not changed his spots. I find Frumteens' hashkafic pronouncements odious and repugnant. When I interviewed the mysterious Moderator, I told him that I would have to point out in print that our readers – myself included – reject his views. I made good on that promise.
The mistake which people made (for which I have to take some responsibility) is seeing the article as some sort of endorsement of the Frumteens site, or of Mr. Frumteens. I thought I had made it abundantly clear that the site was valuable in giving parents a glimpse into the world of troubled teens. I continue to believe that many parents are in denial about what is happening in our community, and that hearing first person accounts might give some of them a jump-start into getting more involved. I have no reason to doubt that Frumteens provides a rare window into a little-understood world.
The review did not recommend Frumteens as a place that kids should go . (It really couldn't. The readership of Jewish Action is overwhelmingly Modern Orthodox; Frumteens is geared almost exclusively to the right.) It did explain how the site attempts to help kids, and by the accounts that several of the people in the Jewish Action heard, Frumteens does do much good. I don't see why that should be taken away from it, even if other parts of the same site spew the most contemptible venom.
The Chofetz Chaim made the case for a broad effort by faithful Jews to reach out to their brethren. Many saw themselves too unlettered and unskilled to make the attempt. He offered them a mashal.
A simple villager watched in amazement as a bucket brigade efficiently passed water from a brackish pond to put out a fire. When he attempted to drink from the pond, he was stopped by people concerned for his welfare. He voiced his confusion. If everyone else was using the water, we couldn't he? "Don't be foolish!" came the reply. "To drink water, you need purity. But to put out a fire, any kind of water will do."
Mr. Frumteens voices opinions I believe are despicable. He also, apparently with some success, puts out certain fires. If others would be there to do the job he is doing, we could ignore him entirely. But that is not the case.
I thought I had made that clear. Rereading my review, especially the end (which emphasizes the need for parents to understand what is happening to kids), I can't find the point where I went wrong, but I will take the word of the readership that it must be there. I will, however, repeat exactly what I wrote in the offending piece. "My hope is that the stridency of his remarks will not interfere with readers' appreciation of what he is accomplishing in reaching out to kids who need to be heard."
Might I remind everyone that it was the Rambam who urged us to "accept truth from whoever speaks it." Have we become so narrow that we cannot see the good accomplished by those with whom we sharply disagree?