A Response to Criticism of Voodoo Statistics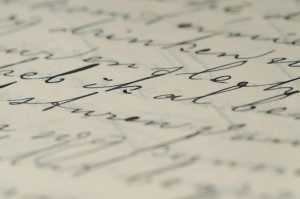 The comments on my previous posting taking Edah, Ukeles and Heilman to task have been mostly critical. While there is always the possibility that those who are in agreement with me are silent, in the main my critics have made some good points and I hope that it will be useful for me to respond, in the course of which I will say some personal things about my work.
In one way or another, much of what I do involves day schools, including those that are Modern Orthodox or non-Orthodox. I approach each school in an empathetic way. Without going into all of the details, what has emerged from my activity is a nearly lifelong record of assisting Jewish schools around the country.
Perhaps the major expression of my efforts in the day school field is my work as president of the Rabbi Jacob Joseph School, a voluntary responsibility that is now in its thirty-second year. RJJ now encompasses four schools, including the Jewish Foundation School of Staten Island, a Modern Orthodox co-educational day school. This relationship came about because some years ago JFS ran into severe financial difficulty, owing nearly $1.5 million in short-term debt and it was at the brink of collapse. RJJ assumed all of this debt and maintained JFS as it was, because I could not accept the notion that a day school with 400 students would close. This action hurt RJJ enormously and we have never recovered from it because in addition to the direct financial cost, certain supporters could not accept what we had done inasmuch as it was contrary to RJJ's approach to chinuch and they walked away.
About Edah, which incidentally I helped get a significant grant for a project that it did not handle well and therefore was not continued, I am offended by its slogan. The message that it takes courage to be modern and Orthodox is not only not true, it is deliberately aimed as a taunt to the rest of the Orthodox community. As the programs at its conferences show, Edah is far more comfortable with speakers from the non-Orthodox world than it is inviting persons from other Orthodox sectors. I have a particular grievance relating to the place that day school education is given each year in the program. Not once has Edah invited persons who are responsible for day school education or those who have researched and written on the subject. Its attitude toward day school education is overwhelmingly ideological, namely an attack against what it regards as pernicious charedi influences in day schools. There is hardly any empathy for those who teach in these schools, at low salaries and with great sacrifice. These teachers are made to feel as exploiters of the young. This from an organization that preaches tolerance.
I attempt to deal with Ukeles' bogus research in my next column. Are we to accept the claim that 75% of New York Jews are Modern Orthodox? Are we to obliterate the subcategory of Centrist Orthodox? Are we to ignore the data in my day school census, a project that was conducted with total objectivity and without a single ax to grind? I believe that Ukeles was driven by an ideological agenda. His data which are not at all based on acceptable research techniques will now be accepted as holy writ. I think there is an obligation to write the truth about how badly he has mishandled his research.
I make no apologies regarding Sam Heilman. He is a good writer who detests much of the Orthodox community. I wonder whether those who have criticized what I wrote feel as strongly about Heilman's nasty and often repeated claim that the Judaic faculty in Modern Orthodox schools serve as "agents provocateurs" who coerce their students to become charedi. This is nonsense and offensive and there is no reason why anyone should shy away from saying so.
It has become something of a custom among persons who criticize what I write to poke fun at the fact that my Jewish Week column is paid for. That bit of infantilism conveniently ignores the substance of the column. In the event, the paid-for status came about because there were people who were fed up with the constant disparagement of Orthodox life in the pages of the Jewish Week. They felt that there should be an antidote. It should be of interest that the column is paid for by people who are Modern Orthodox.
I expect that what I have written here will generate further criticism. That's fine. But those who care about fairness might reflect on my work to assist Modern Orthodox schools. I conclude by saying that later this week I will write a paper on behalf of the Westchester Day School, certainly a Modern Orthodox institution, in connection with the difficult zoning case it is involved in and which shortly will result in a trial in Federal District Court. In line with my longstanding policy, I have refused compensation for this difficult work which comes at a time when there is a great deal else on my plate.