Siyum HaShas and the Shufflers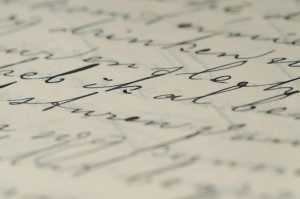 One way in which authentic Judaism differs from societal norms currently in vogue in the Western world is that Judaism abhors the cult of hero-worship. Before you lift your strongest finger to punch out your indignant comment, well, let me try to explain. Also, be nice because this is my first post.
Judaism promotes hard work and substance over style. It is inconceivable that a Torah leader would have any bit of his personality invested in marketing his image and reputation. Torah leaders are almost literally designated by the people as a result of their piety and scholarship. Yes, sometimes we 'worship' our heroes – in some circles there even seems to be a trend in that direction. But, and here's the key, our heroes do not worship themselves. Memo to Madonna, Arnold and the rest: at the end of the day it's not how well you look or sell, it's what you are.
Which brings me to the fine folks celebrating next week's Siyum HaShas. Clearly only a small percentage of those in attendance are actually completing all of Shas. What are the rest of us (yes…sigh…us) doing there?
I can't speak for others but I know why I wouldn't want to miss it. These guys trudged out every morning or every night, rain or shine, often bleary-eyed and bone tired, to plow through the daily two-sided page of terse aramaic diamond-hard sentences and structures, surviving mostly on the skill of their teachers and the books of Artscroll. In this daily push, this consistency, lies greatness. Unheralded, no marketing plan and no fan base, just doing the right thing every single day even when it hurts. This is the essence of Judaism. It is what makes ordinary folks into heroes, and we attend their moment in the spotlight out of recognition of what they have achieved and the powerful lesson it holds for us all, men, women and children, long-time learners and beginners alike. Low-key consistency doing the right thing is the highest of virtues.
Yocheved and Miriam, the mother and sister of Moshe, are first introduced to us in the Torah as Shifra and Pu'ah, because these names in Hebrew allude to their devotion and care for children. Day in, day out. Lots of diapers. Lots of meals. Always available, never 'off'. The greatest women of the generation became great through their selfless devotion to babies. Their greatness is not in spite of this, it is because of this.
Back in my Brooklyn days I marveled at all the elderly gentlemen, some in their nineties, who trudged in every day for Shacharis. They were old and frail and utterly dependable. A friend of mine called them, somewhat lovingly, the Shufflers – they couldn't walk fast and they'd just shuffle along, but they'd be there every single day. You could set your clock to them. My heroes.