Reply to Professor Kamenetz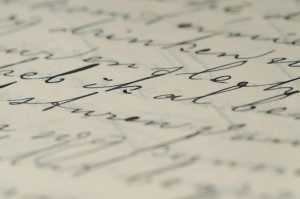 Dear Prof. Kamenetz,
Thank you for your thoughtful comments.
Indeed, I had read only Jeff Jacoby's briefer citation of your remarks, not the fuller version. Having now read it, I am not sure that I would say anything different.
There is much that you say that I fully agree with. At other points, I am not so sure.
I can tolerate models in which a world is created in such a way that natural disasters are part of the esssential design. (You can see the Maharal's explanation of one such model in my book on his Be'er Hagolah.) When these disasters erupt, they may or may not be intended as "punishment," "warning" or anything else I can think of. One thing is certain, though. If they are part of the world, it is a world that He designed, and in His Omniscience fully understood the consequences of His actions, down to the last casualty. I believe as you do that the most important reaction is to help heal the suffering. I have no way of knowing whether you share my belief that if enough people had, at some point in time before the tsunami, done enough to elevate the world, the tsunami would not have occurred. I also do not know whether you share my belief that in the midst of the seemingly blind and uncaring unfolding of the catastrophic, there was room for the Providential intervention of G-d to spare some people, for reasons I am not privy to.
The most important point of difference between us, however, remains whether we would take G-d out of the equation in response to a direct question permitting only yes or no responses: Was G-d involved with the tsunami? Your article seemed to indicate that your response would be "No, He wasn't." (Please forgive me if I am misreading your words.) That, I believe, would be a terribly wrong response.
Judaism had the courage not to dilute, simplify, or compromise its pure monotheism. G-d is the Great Oneness, encompassing everything. He cannot step away from His universe. I do not claim to have any idea as to how He crosses the line between the infinite and the finite (although, truth be told, the kabbalistic s offered more to me than my own limited visitations to Buddhist thought). The end of that journey, however, is that He suffuses everything, without exception. (Remember the beginning of the great kabbalistic mussar work, Tomer Devorah, where the author impresses us with G-d's loving patience, as we contemplate how He sustains the evildoer at the very moment that he rebels against Him?) Les asar panui minei – there is no place devoid of Him. We cannot see His ohr, the light of His presence in all places equally (especially in the face of evil), but that is because of our limitations, not any deficiency in Him.
Franz Rosenzweig, towards the beginning of his odyssey back Judaism, was once asked if he was donning tefillin every day. He replied with a smile, "Not yet." A Reform leader once said that the real problem with Reform is that "not yet" easily morphed into "never." There are two ways to cite stories of the Baal Shem Tov, and his full confidence in Hashem's justice. You can say, as you do, that you are not there yet, and leave it at that. "Not yet" then often becomes "never." To get to the higher rung, we have to want to get there. We have to understand that it is the place we should be climbing towards. Replacing the rung with a banana peel will not get us anywhere – other than slipping off the ladder into a theological morass not of Jewish making.
Again, I would rather affirm the presence of G-d in everything, leaving tsunamis as yet another imponderable in the arena of theodicy, than to distort the very image of G-d our ancestors bequeathed to us.