"Real" Jews?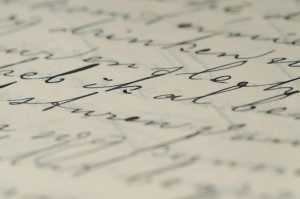 Sholom Simon argues:
When some guy tries to insult another guy, he might say, "you're not a real man." News flash: he is not speaking in strictly biological terms. When we answer a Reform Jews complaint that the Orthodox do not regard Reform as "real" Jews by citing halacha that we do indeed consider them Jews, we are (deliberately?) missing the point.
In my opinion, it is Sholom who has missed something in his comparison. When someone says "you're not a real man," neither the speaker nor the victim thinks it is meant literally. Many fathers have eaten quiche.
In the case of the Jewish people, on the other hand, I would not agree that this is understood as some sort of metaphor. The very opposite is true. The conflict over the recognition of Reform conversions in Israel was portrayed as "Who is a Jew," rather than "who is a convert," or, even better, "what makes a rabbi." Jews in America came to believe, quite literally, that they would not be recognized as Jews in the Jewish state. And much hatred came out of that.
As far as regarding them as "less Jewish," I'm sure that for every traditional Jew who actually feels that way, (and I do not pretend that they don't exist), there are ten non-Orthodox Jews who think that "the Orthodox" commonly view them that way. We don't believe that it is right for a Jew to not observe the mitzvos. Is the response to that condescension, or compassion? The Torah obviously calls for the latter.
In 1996, the Baltimore Jewish Community Center contemplated opening its Owings Mills center on Saturdays. The Orthodox Rabbinical council hastily called for a gathering, which over 3500 people attended. We got the recordings of that event and put them on-line. I recommend, especially, that you view or listen to the conclusion of Rabbi Yissocher Frand's remarks — he is a Rosh Yeshiva in Ner Yisrael, meaning he has extremely solid "ultra-Orthodox" credentials. And this is what he said:
And finally, one last point. One last point, and hear this well.

Why are we here? Why are 3000 people gathered here, in a high school auditorium, on a Sunday morning?

We are here, because we care about you! Do you hear that? We care about all of you! Don't believe what you read, and what you hear. Don't let them tell you that we don't believe you are Jews. We hold you to be Jews, and we care about you. We're not here for our Shabbos, we're here for your Shabbos. Because if we didn't care about you, then why on earth are we here?!
Sholom writes: "As a former Reform Jew, I can tell you that many Jews have a chip on their shoulder, because they are subjected to a barrage of evidence that the Orthodox don't think them as legitimate." Where is the evidence, Sholom? Many of them have never had the opportunity to meet an Orthodox Jew. Those that do almost always discover that the Orthodox aren't nearly as bad as portrayed. As a former Conservative Jew, I can confidently assert that my pre-conceived notions about the Orthodox did not come from real-world interaction with Orthodox Jews.
What we have in front of us is evidence that people really are being taught that the Orthodox have an irrational intolerance for them. The NFTY program framed all of the differences between Orthodoxy and Reform in the model of Dr. Seuss' sneeches. Is that accurate? Is it the fault of the Orthodox that these kids are taught in youth group that the Orthodox think they aren't Jewish, or their Rabbi tells them that the "ultra-Orthodox" think anyone who isn't "ultra-Orthodox" is "goyim?"
Of course, we agree on the solutions. "(a) meeting them face-to-face" — that's what I was advocating for earlier, and as Sholom well knows, I do not merely talk the talk in this area. And I'm not some sort of exception, either — I don't need to restate all of the outreach organizations I mentioned earlier, which are working to build bridges. "(b) an outpouring of compassion. Do we really care about every Jew?" That, too, has already been implemented. Israelis cannot but be impressed by the work of Yad Sarah (created by Uri Lopolinsky, who today is mayor of Jerusalem from the UTJ party), and awed by that of Zaka, which recovers bodies of those killed by terrorists in the most gruesome fashion.
But these efforts existed long before the publication of this past week's Jewish Times. Those efforts cannot undo all of the poison. Much more must be done, and I hope this discussion is a small contribution.