Rabbi Lau for President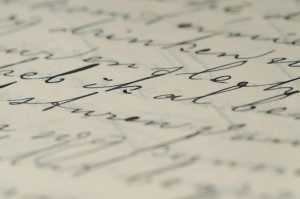 Move over, Hillary. You have some steep competition.
Hillary and Rabbi Yisrael Meir Lau are both unannounced candidates for the office of President of their respective countries. About four weeks ago, Ehud Olmet announced that the former Chief Rabbi (and present Chief Rabbi of Tel Aviv) Yisrael Meir Lau was his choice for President, upon the expiration of the term of President Moshe Katzav. He has not yet agreed to run, but polls show him trouncing all other announced and unannounced candidates by margins larger than anything Hillary could hope for.
I understand why, having observed him at his best. I 've just returned from Yerushalayim, where I accompanied a group of leaders of the Presbyterian church who are friends of Israel, and leading the battle this week in Birmingham, Alabama to rescind the misguided resolution of their denomination to divest pension funds from Israel. They traveled to Israel to arm themselves with the facts, and spoke with both Jews and Palestinians. A visit to Rabbi Lau's apartment was one of the high points of the mission.
It is clear that he loves people, and that people love him. His smile and his enthusiasm don't let up. He has enough genuine warmth for people that all kinds of Israelis feel comfortable in his presence. (I asked Simcha, our decidedly non-Orthodox bus driver who sported a silver pony tail what he thought of Rabbi Lau. His eyes lit up. "I knew him before he ever became Chief Rabbi. He offered a talk on the parsha/ weekly Torah reading each week. It was unthinkable that I would let a week pass without listening to Rabbi Lau.")
I introduced Rabbi Lau with an anecdote about the time the Egyptian ambassador suffered a heart attack. Rabbi Lau rushed to Tel Hashomer, where the ambassador's wife actively sought his blessing, and urged him to her husband's bedside. As luck would have it, the ambassador regained consciousness just in time to see a very rabbinic visage looking down upon him, and must have thought that he had died and gone to the wrong place! That encounter directly led to an invitation by Hosni Mubarak to visit Egypt, where Rabbi Lau became probably the first Jew to step into Al-Azhar University for a visit with Sheikh Tantawi. (The Arab press depicted the meeting in a cartoon as the meeting between two pigs.)
Rabbi Lau instantly grasped the theological space occupied by his Presbyterian guests, and understood that their approach – coming from a very liberal denomination – was in many ways the polar opposite of the evangelical Christians who are the more frequent pro-Jewish visitors. He related a marvelous Torah thought.
"People ask me whether I really believe in the great prophecy that the wolf will lie with the lamb. Can it really be? I tell them that I have no trouble at all believing in it, because it has already happened! When challenged for my source, I respond that Noah's Ark hosted both wolves and lambs, who conducted themselves harmoniously. Having happened once, it should be no problem to happen again.
"Of course it can be objected that the ancient wolf and lamb had no choice but to coexist peaceably, in order to survive the common enemy of the Flood that raged outside. But this is precisely my point. They are only animals; we are humans, formed in the Divine image. If they set aside their differences to resist the immediate threat to life, then we as humans ought to be able to suspend our own animosities to fight the common enemies of hunger, deprivation, AIDS, abuse, and environmental hazards!"
Our Presbyterian guests were delighted to see Scripture turned to such clever advantage, especially to support values that resonated deeply.
The Jews who accompanied them were proud to showcase the wisdom of Torah, and of those who spend their days pursuing her truth.