Haredim for rent?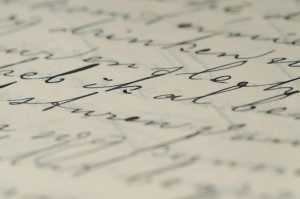 8th day of Hanuka
An article of mine titled "Talking about, but without, the ultra-Orthodox" appears today Jan. 2 in the Jerusalem Post. It is a critical piece on the conference this week on "Ultra-Orthodox Jewry and the Holocaust." There is a general question I raise – can academics be objective? Can a group that academics are studying be objective?
Say you attended a conference on "Female Eskimo Etrog Growers." Would you be surprised to find that there were no women, no etrog growers, and no Eskimos present? Would it not be bizarre if all the speakers at such a conference were male orange growers from Oregon?

Thus I find it incredible that at two recent conferences in Israel that had to do with haredim there were barely any ultra-Orthodox speakers. After all, haredim are not as rare as female etrog growers in the Arctic…

You might think that during the three days of the conference (January 3-5, in English and Hebrew, in the Gilman Building) there would be more than one token ultra-Orthodox speaker out of a total of 24.

Today there are dozens of ultra-Orthodox scholars in university and college settings throughout the world, and a number of them are working in Holocaust research. Certainly more than one haredi scholar could have been found who would have been able to participate.
The Conference will take place Jan 3,4,5 (3,4,5 b Tevet) at Tel Aviv University (in Ramat Aviv). It is open to the public so you may want to attend all or part of it. Gilman Building Room 496 No reservations necessary, no admission fee.
You can see the program of speakers, times, dates in the website of the Goldstein-Goren Diaspora Research Center of Tel Aviv University.