Finite 2 Plus Finite 2 Do Not Always Equal Infinite Four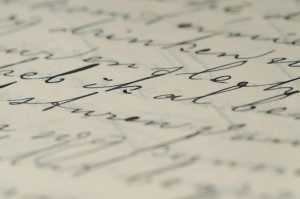 We are hearing all kinds of lessons to be drawn from the catastrophe in Asia, such as: we need to cherish every minute of life; to strive for humility; to recognize the awesome power of Gd; to lend help and support to the victims; to pray for understanding; to draw closer to Gd – and much more.
While the air is filled with such noble and unassailable sentiments, very few people are talking about the theodicy issues raised by the catastrophe. Not that mortal man will come up with answers that will satisfy our limited understanding. But within the confines of our finite capacities, a look at the religious implications of what has taken place – even if we discover no answers – is, I think, in order. Even though the issue are terrible and terrifying, to push them under the table as if they do not exist helps no one, because the issues do exist. And it is possible that placing them squarely on the table might serve to provide some spiritual relief and succor to many of us.
Especially is this true of a forum like this blog that that claims to offers a traditional Jewish perspective on life – even though we know at the outset that we are far less capable of apprehending the secret ways of Gd than were our great forebears who were thwarted in their attempts to pierce the divine mysteries.
For Jews who have for millenia lived through large and small holocausts, questions of Gd's justice are not new. Abraham, Moses, Job, among many other of our prophets and sages, asked Gd to explain His ways to mortal man. Such issues have always hovered on the periphery of our consciousness.
Historicaly, however, we have had the dubious comfort of ascribing terrible events to evil empires and to evil people who hated not only the Jews but hated Gd Himself. Of course, this did not mitigate the questions of why horrors like the Holocaust were visited upon us. But at the very least our awareness of the evil inherent within the human heart – "for the impulse of man's heart is evil from his youth" ( Gen. 8:21) and "his thoughts are evil continually" (6:5) – made things somewhat less incomprehensible. And the tochecha/Admonition sections of the Torah (Lev. 22; Deut.28) also provided some frame of reference, however frightening.
But in natural disasters of the kind we have just witnessed, there is no one at whom to point a finger, no one to blame, no frame of reference. Nature? (Is nature independent of Gd?) Happenstance? (Is there such a thing in
Gd's world?) Random events? (Randomness in a universe overseen by Gd?)
Although we know that answers remain beyond us, and that no mortals ( and certainly not bloggers) are granted the keys to the divine chambers, the questions of today will not go away. The same Gd Who does not reveal His full Self to inquiring man ( "for no man can see Me and live" ( Ex. 3:20) – has endowed that same man with a mind that restlessly asks and probes. It is in our nature as children of Gd to seek to comprehend the incomprehensible, to fathom the unfathomable.
Although we remain strong believers in a just Gd despite unanswered questions — "though He slay me I still believe in Him" ( Job 13:15)– we must not hide our face from the questions.
Here are some of the questions I have been hearing this week – from believing people who are tormented and are struggling to reach out for something to cling to amidst the maelstrom of doubt and confusion that pervades the present atmosphere. (Those who do not believe do not ask any questions: they "know" that the universe has no sovereign, is not run by anyone, that all is caprice and random, and for them the questions of Gd and justice and reward and punishment do not pose any problems. Their position creates other intellectual problems, of course, which we shall not discuss here.)
If Gd is good and just, how can such things happen? Is there a hidden, ultimate good that can be derived from such suffering?
Is this a caprice of nature? Is not Gd the Gd of nature as of everything else?
If this not caprice, but a demonstration of Gd's awesome and awe-filled power, to what purpose is this
demonstration, and at what cost?
If this is a punishment of sorts, what crime warrants such punishment?
We are being told to take something away from all this, some way in which to heighten our awarenes of our Creator and to strengthen our own humanness. We are ready to do this – but are there not other, less painful ways through which to impart this new awareness?
Is this is a test of our faith? If so, at what cost?
More sophisticated and subtle questions:
If this catastrophe was designed to intensify our Awe and Fear of the Lo-d ( yir'at haShem), it certainly succeeded. But what of the next plateau beyond Awe of Gd, which is Love of Gd (ahavat haShem)? Specifically, when now we recite the daily Sh'ma, " And thou shalt love the Lo-d thy Gd with all thy heart, with all thy soul, and with all thy might," we are being asked to perform a heroic act of faith and love despite our shock and pain and grief. If love of Gd is demanded of us, obviously we are deemed capable of doing it despite everything – but, dear Lo-d, in what way do disastrous events increase our love of You?
Is it permitted to say to Gd that His Good Name in the world is at stake ("Why should the nations say, Where is their Gd?" (Ps. 115:2)? Why should unbelievers be strengthened in their unbelief, now more than ever convinced that all of life is haphazard and without rhyme or reason? Or, again,is our faith being tested?
Shall we study the Book of Job, particularly its magnificent closing chapters in which Gd tells the
questioning Job that man simply cannot fathom His mysterious ways because man is finite and Gd is Infinite?
Two final thoughts:
Are we seeing a manifestation of Gd hiding His face, about which He speaks clearly in Deut. 31:17-18: "… I will surely hide My face from them…."? Is this the great punishment that Gd visits upon His world – that in His
displeasure, as it were, He temporarily turns away from us, withdraws from the affairs of man, and allows the ship of the world to run amok as if it had no Captain – in effect saying, This is how it is when you abandon Me? Does this give us any insight into the events?
What is the meaning of the mysterious Talmudic comment that earthquakes – of which a tsunami is born – are the result of " two tears of Gd":


"When the Holy One calls to mind His children, who suffer among the nations of the world, He lets fall two tears into the ocean, and the sound is heard from one end of the world to the other…." (Ber. 59a)

Is there some hidden comfort here?
One last note: Let us eschew approaches that are glib, facile and simplistic. The divine arithmetic is not our arithmetic. In His realm, finite two plus finite two do not always equal the Infinite four.
Who knows, perhaps after all is said and done, once we have placed some of the issues on the table, our most eloquent reponse might well be to remain dumb and silent. As King David put it, "To Thee, silence is praise" (Ps. 65:2).
Later, in his Psalm 131: 1-2, he writes:
I have not exercised myself in great matters or in things too wondrous for me. Surely I have quieted myself as a weaned child beside his mother….
Clearly these are events "too wondrous for me." Shall we sigh deeply, pray intensely, and then get on with the business of living and serving and helping and supporting those in distress?
The times are trying. Only Gd can provide the healing to our spiritual travail. But we can take great comfort from His prophet Isaiah, 54:8:
With a slight wrath have I concealed My face from you for a moment, but with eternal kindness will I show you mercy, says your Redeemer, the Lo-d.