The Top Ten Ways to Help Israel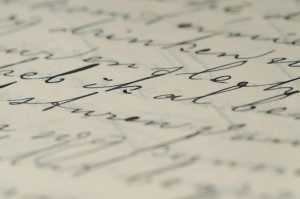 Offered as a way to get some discussion going, in the hope of generating some ideas beyond the boilerplate. I claim no special insight and only limited experience in some of these areas. Still, it's a start
10. Speak with your neighbors There will be much misinformation and disinformation spread about what Israel is doing. We cannot afford to lose the good will of the average American. Most of them know very little about the background to the conflict, and have impressions shaped by images on the evening news. Do not be shrill, and keep it simple. Most people are NOT concerned with history. There are memorable sound bites you can use – but don't use them all at one sitting. For example, Charles Krauthammer's that this is the beginning of the West's war with Islamofascism, not a war between Israel and her neighbors. John McCain: imagine if rockets were hitting cities and states in the US. We would respond like we did to Dresden in WWII. (Probably not true, but it gives people something to chew on.) Joe McCain (his brother) After thousands of years of getting slaughtered, the Jews are not going to go down without a fight. And the smart money is on them finishing off the others, just like we did to the kamikazes and Wehrmacht. Rabbi Marvin Hier authored a great one, and rolled it out in front of media at a demonstration here in LA on Thursday: Punish the terrorists, not those who respond to them.
9. Raise money Some of you must have friends and relatives who just won't donate to the Bais Yaakov you must support, and are touched enough by the crisis to want to do something. Money to Magen David Adom or to Israel Bonds can't hurt
8. Call relatives in northern Israel They appreciate knowing that they are not experiencing this ordeal on their own, and their families not only are concerned, but share their pain. The call can be distracting from their own anxiety. I called one non-frum relative today who, as the veteran of too many wars, had his hands full trying to calm down his grandchildren who were responding to the nervousness of their mother, who was not a native and had never before experienced a war. In many cases, they are also bored out of their minds, if they are trapped in their homes or even shelters.
7. Call friends in northern Israel Go the extra mile. Call people you are not expected to call. They will really appreciate it. I called some folks on a kibbutz near Kiryat Shmoneh who told me that people who last worked on the kibbutz 40 years earlier called to inquire after the well-being of their old friends. It certainly brightened their day
6. Write op-eds The Palestinians do. Nasrallah does. They know that there is a PR war to be won as well. The Consul General in LA told some of us that the consulate personnel have their hands full with other problems, and were depending on the rest of us to keep up the PR battle. Forget the Big Five newspapers, unless you are an authority, a celebrity, or the sister-in-law of the editorial page editor. Remember that the majority of Americans read smaller papers. It is not so difficult to get 900 words in a smaller paper, and if what you write is particularly good, it will get picked up by others
5. Write letters to the editor Challenge the bad guys, both in print media and in major internet outlets. Best is if you do not do this on your own. Try to organize small groups of keyboard warriors who can criticize each other's work, and strategize on monitoring all local media. In LA, we've had a writers' group going for years (under the auspices of Aguda and Am Echad) that worked very effectively.
4. Be in touch with local Christian leaders Now is not the time to try to make new friends for Israel. Concentrate on the ones who are known to be on our side. They need to be energized, to hear our pain and concern, as well as our gratitude for the support they have given us. (One group I know of has three thousand pastors coming to Washington this week – it was planned a long time ago – to campaign in the halls of government.) The good guys also need the pat on the back. There are a lot more Christians pushing for Israel right now than Jews. We need a full-court press on Washington to allow Israel to do what it must do.
3. Contact government officials Don't stop at the White House. Your Senator and Representative also need to hear that many citizens care about this issue. Otherwise, they get lazy or play it safe. Even local government is important, because it creates good PR. Here in LA, a bright and energetic city council member, Jack Weiss, persuaded the council and mayor to reach out to Sderot. While the two mayors were conversing on the phone, the conversation had to be interrupted – twice! – by incoming Kassams. It made an impression on Mayor Villaraigosa, who then attended the solidarity rally for Israel and spoke about it on camera. Having a non-Jewish mayor deliver a message like that is priceless. (So was the presence in the front row of a tall husky black pastor from South Central.)
2. Call in to talk shows Concentrate on the friendly ones, not the hostile ones. Hugh Hewitt devoted hours at a time to the crisis last week. Having intelligent, informed Jews take part in the discussion makes a positive impression on the captive listenership caught in rush hour traffic. There are many more such talk show hosts, particularly on the Christian stations.
And now, for the Number One way in which to support Israel…..
1. Daven like you really mean it. Avodah She-balev. If you didn't have a heart, you wouldn't be reading this. If you don't already know that no human activity can hold a candle to what can be accomplished through shaking the Gates of Heaven, you should probably be reading a different blog. Review what ein od milvado really means. (Dust off your Nefesh HaChaim.) Having read the first nine suggestions, this may be a harder task, but no one said life is easy. It is easier to embrace one of the two poles – either a quietism, in which human activity is seen as meaningless, or a deism in which G-d takes a back seat and everything is left in our hands – than to live the life of a Torah Jew. That demands our hishtadlus (human intervention) – vigorous at times – while fully realizing that the only ultimate reality is the Divine Will.
[If you are looking for a brief but elegant nusach that focuses on the return of our kidnapped soldiers and the entire military crisis facing Israel, consider this, authored by my friend and colleague Rabbi Yitzchak Etshalom. It can be used after Tehilim or at any other time.]