As Good an Omen as it Gets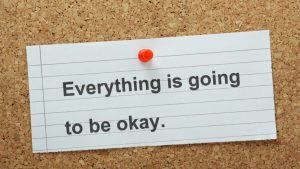 People look for some sort of sign that Yom Kippur went well upstairs.
I can't promise that, but I did find one that leaves room for huge optimism.
Some find it in a gematria of the number of the year. Others in some hint in an old text. A particularly pointed (or particularly obscure) message from some contemporary mekubal or major Torah sage calms the jitters of others.
I'm enough of a skeptic that I thought that the only thing that would work for me would be a red string turning white. But that hasn't happened in almost 2000 years.
Today, I proved myself wrong. Stepping out of shul in the afternoon, I gazed out at one of my favorite sights: Yerushalayim, seen across the valley from Ramot.
It is always inspiring – a panorama of old and new, in a city that does not fit into history. It just defies everything about history of the last two millennia. Today, however, it was different.
Yerushalayim – G-d's city – was a vista of absolute serenity. There was not a car to be seen on the two major arteries normally visible. The quiet spoke of an entire people, a still diverse population, united in its loyalty to Hashem, even if in different ways.
On a typical Shabbos, you can find large pockets of tranquility and serenity, but only if you narrow your visual field. If you do that, you can take in the pure atmosphere of Shabbos, but you have to obscure lots of other things you could notice. The price you pay for that is sometimes convincing yourself that you and those who think pretty close to the way you do are those that somehow "count" more in the way HKBH looks at the world.
But that is not true. It is not the record of Nach, and it does not fit in with our understanding of Knesses Yisrael, the super-neshamah of the Jewish people.
A good omen for the new year has to be more inclusive than our own group.
Yerushalayim today provided more than a bit of hope. The calm, the serenity in Hashem's special place – still awaiting a Bais Hamikdosh – must have competed with the praises of the seraphim and ophanim on high. While we could not hear it, the message had to have gotten through to where it needed to go.
Yes, there is a love and longing for Elokus among this large population. Ashkenazim and Edot HaMizrach, haredi, secular, dati-leumi, chardal, black, white. For one magic day, everyone, it seemed, they all demonstrated that there was an Am Yisrael worthy of renewing the covenant with for another year.
Admittedly, this was not the first year that this was visible. It was just a first Yom Kippur here for me. Still, it left room for immense hope, even in a hardened Litvak like me.
It had to have made Him proud.