Announcing – New Online Zoom Shiur on Maharal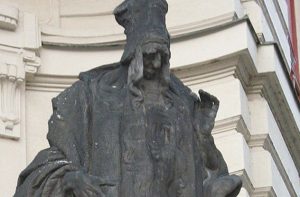 Kol HaLashon is reportedly the largest provider of Torah recordings and electronically transmitted shiurim in Israel. It is shepherded and funded by Rabbi Meir Levine, for which he enjoys a reputation here for tzidkus and single-minded devotion to spreading as much Torah as possible. He is not the kind of person you want to say "no" to.
So when he called, I didn't. He wanted a daily Maharal shiur in English; I negotiated it down to a weekly. I did tell him that I have not yet learned how to speak to a camera with no one at the other end. Which means that various people are now assembling a group of participants via Zoom.
The text will be Nesivos Olam, from the beginning. It will require some background in the thought and language of Chazal, but not advanced semicha. Certainly appropriate for both men and women.
As soon as we get past some of the techie stuff and find the group, we'll be ready to begin. We are slated for Thursday evenings at 8:30, which translates into 10:30 AM on the US West Coast, 1:30 PM on the East Coast, and various other times in Europe.
If you are potentially interested in regular participation, please leave your name and email address as a comment. (They won't be published.) And if you just want to drop in, here is the address: https://zoom.us/s/91602521418