When New York State Last Tried to Shut Yeshivos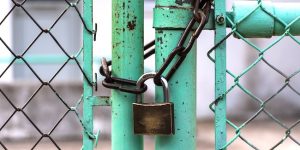 Our own Dr. Marvin Schick has published an article that should be read by all Orthodox Jews, all consumers of parochial education of all faiths, and all Americans who are suspicious of government designs on expanding its role in determining what children will think when they grow up.
All of us know about the attempts of the New York state education commissioner to create enforceable guidelines that regulate the curriculum and hours of private and parochial schools. She seeks to impose requirements regarding a dozen classes required to be taught at nearly every grade level, including theater, arts, dance, and career development. On some grade levels, the length of instructional time for these classes would also be mandated.
Many of our readers had mixed feelings about these requirements. They believed that the only real targets would be a minority of Chassidic schools. Everyone else would be safe, as the requirements would not be enforced against schools that easily could demonstrate that they were doing a far better job than the public schools. After all, other requirements have been on the books for decades, and simply were not enforced. Furthermore, they believed that it was proper for the State to expect a certain minimum standard for legitimate State interests – and that a small group of schools – the minority even within the chassidishe world should be encouraged/intimidated/otherwise compelled to comply.
By now, we are all over that. After so many meetings between people we trust and the Commissioner, we realize that something bigger is going on, and that Modern Orthodox, Roman Catholic, and private schools are in fact seriously endangered by the mindset behind the new insistence on government interference. A lawyer for the New York State Education Department argued at an April meeting that the rules were imposed for the "voiceless child who can be conscripted at their parents will" to attend a private school.
If you find if repugnant and ominous to characterize sending a child to a yeshiva, parochial school, or private school as "conscription at their parents will," then you need to stay involved with this issue.
Dr Schick recalls the last time that NYS attempted to quash parochial education:
<
p>
There were far fewer Jewish schools and yeshiva parents in 1939, when the state's Board of Regents adopted the following resolution:

Voted, That private or parochial schools that operate with a program providing a session carried on in a foreign language during the forenoon, with only an afternoon session in English, be advised that such practice violates the compulsory education law…

All 26 yeshivas then in existence in New York had a dual curriculum, with Jewish studies beginning in the morning and continuing into early afternoon. In the state's eyes, they were all in violation of the law, and all were at risk of having their charters revoked.
There were some delays, with matters reaching a critical stage on Tisha B'Av, 1942
In advance of the hearing, all 26 yeshivas submitted a single brief to the regents. It was over 100 pages long, yet almost all of what was written there mirrors the advocacy of today's religious and independent schools.  One section in particular summarizes in ten concise points the yeshivas' arguments, all of them still sadly relevant today:

1. Parents have the liberty, guaranteed by the Fourteenth Amendment, to direct the upbringing and education of their children, and the State may not interfere therewith.

2. The State has no power to standardize its children by requiring them to accept instruction from public teachers only, and parents may not be compelled to send their children to public schools for instruction.

3. Experience shows that instruction in a foreign language to children at an early age is not injurious to the health, morals or understanding of the ordinary child.

4. The State may not prohibit the teaching of a foreign language to children of elementary school age.

5. The State may not prohibit a parochial school from teaching any subject in a language other than English.

6. Private or parochial schools are engaged in an activity which is not inherently harmful, but which has long been regarded as useful and meritorious.

7. The conducting of a private school is a property right and the State may not enforce an educational statute in such manner as to deprive such school of its patronage or destroy its business.

8. The child is not the mere creature of the State, and its parents have the right and duty to recognize and prepare him for additional obligations. [emphasis added]

9. The owners and patrons of private schools have a reasonable choice and discretion in respect to teachers, curriculum and text books.

10. The State may not enforce an educational statute in such manner as would deprive parents of a fair opportunity to procure for their children instruction which they deem important and which is not harmful.
Among those who passionately testified in favor of the yeshivos was State Sen. (and future New York City Comptroller) Lazarus Joseph, grandson of Rav Yaakov Yosef, the only Chief Rabbi that NYC legitimately ever had – and not a yeshiva grad himself.
The State had the good sense to relent at the time. The 26 schools with 5000 students grew in NY alone to 400 institutions educating 165,000 Jewish children.
Dr. Schick's analysis should be read, internalized, and shared with people inside and outside our community.
The argument presented by Sen. Joseph in July 1942 remains true today, as is attested by the professional success attained by yeshiva graduates, and their regular admission to first-rate graduate and professional schools. The Hasidic community has an entrepreneurial spirit that has created thousands of successful businesses in New York and tens of thousands of jobs for New Yorkers of all backgrounds.

As is true of all human endeavors, the yeshiva system has a measure of failure and room for improvement. None of this supports those who believe the worst about yeshivas. Yeshiva critics are likely more offended by our continued success attracting students seeking a religious framework for their lives than by educational failures.

Consider the 1939 regents resolution. It was as concerned with a morning "session in a foreign language" as it was with there being "only an afternoon session in English." Given the stellar academic performance of yeshivas, it is fair to ask whether the goal was as much to achieve a de-emphasis on Jewish studies as it was an increase in secular instruction.

The same question can be posed today. Jewish schools have a dual curriculum and a dual mission. One purpose is education. The other is religious socialization, the process whereby young children are taught to understand and accept the principles of our faith. This mission transcends courses and curriculum but does require substantial time during the school day, time that under the proposed regulations would need to be shifted away from Jewish studies.

A Jewish school that produces graduates who go on to elite colleges and careers but abandon religious commitment will have failed. Its mission, and the overarching goal of parents who enroll their children, is for students to understand and appreciate the beauty of their faith and their heritage, and for this to be the foundation upon which they build successful lives.

Government may not be able to understand that choice, nor must it approve of it. But government must respect the rights of parents who make that choice for their families. That respect is rooted in fundamental constitutional rights, and it is required by a series of decisions of the United States Supreme Court, beginning with its unanimous 1925 opinion in the case of Pierce v. Society of Sisters.

That ruling rejected Oregon's attempt to require all students to attend public schools, a decision rooted in the fundamental right of parents to choose how to raise their children.  It also contained an admonishment to Oregon that is equally applicable to New York's attempt to force private schools to become curricular clones of the public schools: "A child is not the mere creature of the State; those who nurture him and direct his destiny have the right, coupled with the high duty, to recognize and prepare him for additional obligations."
The battle here, we fear, is not against Orthodoxy, so much as pitting one orthodoxy against another. We have seen the educational establishment in the UK go after Jewish schools – Modern Orthodox included – for failing to uphold the new civil religion whose principles of faith include gender fluidity, redefining families, and opposition to any gender separation in the classroom (because it prolongs archaic thinking about gender differences.) A decade ago, we would have argued that what happens in the G-dless UK won't survive the trans-Atlantic journey. With the decline in the last few years of organized religions in the US, and the stridency and militancy of the protectors and enforcers of the new cultural norms here, no people of faith can sit out this struggle.