A Centrist at the Shabbos Table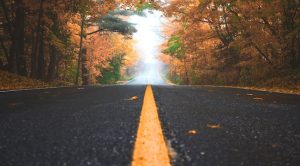 by Rabbi Yisrael Motzen
Imagine the scene, Moshe, the long-lost son of Amram works his way to the makeshift stage. He hasn't been seen in over sixty years and rumor has it, he has a message from God. All of the Jewish People are gathered, eager to hear what he has to say.
"Brothers," Moshe begins, his face radiating, "I have indeed spoken to God." An excited murmur from the crowd.
"Hashem has instructed me to tell you that He has remembered you and He has seen your suffering!" Shouts of excitement, the elders, as if on cue, bow to the ground in gratitude, somewhere in the crowd, an elderly woman faints from joy.
"This is what will happen: Hashem will bring ten plagues upon the Egyptians, the culmination of which, will be the death of the firstborn. At that point, Pharaoh and his entire evil government will be brought down to their knees."
A gasp from the crowd. People start shuffling their feet nervously.
Slightly perplexed at the strange response, Moshe nonetheless continues, "We will then pack our bags and leave this immoral and corrupt country behind! We will never see that tyrannical despot again!"
People hiss, someone throws a melon at Moshe, and then they all walk away, loudly grumbling and complaining to one another.
Moshe is left flabbergasted. He looks to the elders. What did I say? What did I do? They too, avoid eye contact, and slowly, shaking their heads, file away.
Finally, an elderly gentleman walks over to Moshe and explains. "Moishe, Moishe, everything was great. A message from the God of our forefathers, now that's something special! But you're a prophet! To talk about overthrowing the government? To talk about changing the legal system? Leaving the country? Moishe! Why'd you have to get political?!"
***
The notion that Judaism is apolitical is comical. Politics, defined as "the activities associated with the governance of a country or other area," goes to the core of Judaism. Prophets, from Moshe onward, were constantly advocating for political change and the Torah's legal system directs behavior not only in the privacy of one's home but in the public sphere as well. The wall of separation between church and state is not a Jewish idea by any stretch of the imagination. Thus, the common refrain, that politics do not belong at the pulpit is an oxymoron. That's what a pulpit is there for, to share the Torah's perspective on every aspect of life.
Nonetheless, a serious and legitimate criticism of too many pulpits is that the messaging is purely political and in no way prophetic. Rabbi David Wolpe, a leading Conservative rabbi, and a vocal critic of this phenomenon, publicly challenged his colleagues to explain in what way their politics would be different without a Torah. Is it the Torah influencing one's politics or is it the other way around? It's not that hard to find a Biblical story or even a Talmudic statement to support any given political view. Shakespeare knew what he was talking about when he wrote, "the Devil doth quote scripture."
As an Orthodox Jew, I used to be very smug about all this, confident that in our circles the Torah we learn and preach is never influenced by the politics of any single party. A tenet of our belief is that the Torah is unchanging; the oft-repeated adage, 'we do not adapt the Torah to the times, we adapt the times to the Torah' is our creed. In traditional Orthodox circles, political bias influencing our Torah worldview cannot happen!
Until I realized it does.
From the political comics in the free hemishe newspapers sent to our homes, to the week-in-review section in glossy frum magazines, and to the blog posts of leading Orthodox rabbis – if I wouldn't know any better, seeing all this for the first time, I'd think that to be a good Jew, you must be a Republican.
And in so many ways that is true. The family values that are espoused by the conservative party are quite often in sync with Torah family values, the respect for tradition is very much a Jewish value, and the love some Republicans have for the State of Israel is on par, if not greater, than that of the average Jew. Yes, our values are often aligned.
What I am less certain about is how those values translate into public policies.
To illustrate: What Halachic model exists to guide a country in creating public policy for immigration? The closest mitzvah is that of the ger toshav, the laws governing a non-Jew who wishes to reside in the land of Israel. However, there is no obligation to let the ger toshav into the country, only permission, and even then, there are severe limitations (see Rambam, laws of Avoda Zara, 10:6). There is on the one hand the supreme value of kindness and a mitzvah to not stand idly by the blood of one's friend, and there are competing laws such as aniyei ircha kodmim, ensuring that the poor of one's immediate community are cared for before caring for the poor of other communities. How do we reconcile these competing values as a society? Similarly, the Jewish laws on abortion are limited to a small spectrum of views, allowing a competent poseik/ Halachic authority to confidently address such questions on a person-to-person basis. However, I imagine the same competent poseik would not be as quick to translate those views into a public policy. And so, while the Torah is decidedly political, to the question of whether Torah-Judaism is Republican or Democrat? I believe the honest answer is neither.
A lot has been written about the silent majority in America; the men and women who find themselves somewhere between the ever-growing extremism on the right and left and remain quiet on their views. In our fast-paced, hyper-sensitive society, sharing a view that does not fit neatly into a defined political box does not always end well. People stop listening five words in, armed with an assumption that you are a right or left-wing extremist. Not only are centrists afraid to talk, they also have nothing to read. There is a dearth of centrist political writing – and for good reason. The centrist talking points tend to be too pareve; nisht ahinn, nisht aherr was never a catchy slogan and doesn't make for good journalism.
And so these Orthodox centrists, those who do not identify entirely with one political ideology, those who know how to eat the fruit and throw away the pit, those who are disturbed by some policies or personalities in our current administration and appreciate others, they never comment on the latest Facebook thread for fear of being misunderstood, they pick up the Orthodox newspaper and skip over the news and political op-eds, and they sit at the Shabbos table with their friends, listening to the heated and exciting discussions, nodding along yet disagreeing in silence.
And maybe that's where the change will come from. Maybe at one Shabbos table somewhere, someone will look around and realize she's not the only one remaining silent. Emboldened, maybe she will bring up a more nuanced view and it will be discussed and debated for hours on end. Maybe someone there will be inspired to start writing a column for a local publication. Maybe some readers will respond positively. Maybe it will be shared online and go viral. Maybe the silent majority will one day not be so silent.
Until then…
Rabbi Yisrael Motzen is the rabbi of Ner Tamid, Baltimore, MD and serves as a member of the RCA's executive committee.