In Praise of the Judeo-Christian Idea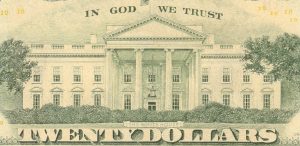 Is there a "Judeo-Christian" tradition, or is the very notion an insult to zealous believers in each of those two faiths? Is there a common platform of real substance, or was the idea invented by advocates of all-religious-roads (at least the well paved ones, that pass through the right neighborhoods) -lead-to-the-same-place school of theology?
Years ago, I firmly believed in the latter choice in the couplets above. That changed, the more I examined the increasingly hostile Western attitudes towards traditional religions. What have people gained by loosening the shackles of restraint on behavior and thought? What have they lost? As I considered these questions, the reality of a Judeo-Christian legacy firmed up in my thinking.
Working as I do with Christian communities, the differences between Christianity and Judaism have grown ever sharper in my mind. At the same time, however, the ideas and values we share have also emerged in sharp focus. These are notions that others reject, not platitudes that everyone can applaud. In my mind, the particular accomplishments of Western civilization relative to others[1] owe an immeasurable amount to them.
Those values are being baled out faster than water from a leaking rowboat. With so many joining the new AA (reviling Absolutes while deifying Autonomy), religions that make normative demands and claim Divine insight are feeling the crunch.
The values that I would include in this Judeo-Christian platform all derive from the Bible. The continued place of the Bible and the esteem in which it is held will determine the projected life-span for these values for the hundreds of millions of people who still believe in them. Orthodox Jews, therefore, have two reasons to know about them, and to promote them.
First, an inordinate number of our allies in the non-Jewish world support the State of Israel because of their belief in the Bible. Where belief in the Bible wanes, so does support for Israel. The reality of a Judeo-Christian tradition is an important tool in keeping a Jewish-Christian conversation going, which strengthens non-Jewish friendship for Israel.
Second, people of other faiths are looking to us for friendship and guidance in riding out the tempest together. (While this assertion never fails to raise eyebrows in frum crowds, I ask people how they understand Devarim 4:6. "For it is your wisdom and discernment in the eyes of the peoples, who shall hear all these decrees and who shall say, 'Surely a wise and discerning people is this great nation.'" Really? Does anyone remember hearing that in the last, say, twenty centuries? They are saying it today! But that's another essay. Apparently, though, the Torah expected that at some point non-Jews would find wisdom in the way Jews observed and cherished the Torah.) A good starting point is showing non-Jews who take G-d seriously that following His expectations leads to better living. That is a good part of the Judeo-Christian tradition.
A few weeks ago, the New Republic published a piece critical of the very idea of a Judeo-Christian history. I thought it important enough to respond, and recruited the Rev. Johnnie Moore, a good friend and prominent evangelical leader. We co-authored an op-ed. It was published in the Christian press. We came up with two versions of a list of items that we thought comprised much of the Judeo-Christian legacy. One listed the items as theological constructs. The other spoke of them in secular terms – takeaways, if you will, from the theological ideas that impacted all of society, believers or not.
My preference was to publish the second. By a confluence of errors, that didn't happen. It is the version that will be more interesting to our readers, and I offer it below. The article contains a link to the original New Republic piece.
University of Illinois Professor Kevin Schultz, writing in the New Republic about the "Judeo-Christian legacy," reminds us of the story of the Jewish atheist couple who sent their child to a Christian school for a better education.

The child comes home the first day full of enthusiasm for what they learned about the virgin birth, resurrection, and the Trinity.

"Nonsense," respond the shocked parents. "The G-d we don't believe in is One, not three." Similarly, Schultz claims that "theologically… 'Judeo-Christianity' doesn't make much sense," arguing that this phrase was conjured up only to serve the purposes of the Right. And the concept which he doesn't believe in, he argues, properly belongs to the Left.

"The term 'Judeo-Christian' arguably only makes sense … as a descriptor for the members of the original Christian church," writes Shultz, who believes that some of whom cobbled together an amalgam of Jewish practice and Christian belief that did not survive the opening centuries of Christianity. Clearly. Arguably. At least to him.

But we are not persuaded.

We detect the faint whiff of the similar argument that there is no anti-Semitism in the Arab world, because Arabs, too, are Semites. Come on. Words and phrases take on meanings to those who speak them and listen to them, sometimes over the objections of the linguistic purists. "Anti-Semitism" means hatred of Jews. And "Judeo-Christian" means something very definite to those who use it, even if that meaning evades Mr. Schultz.

To be specific, Schultz argues that in the mid-twentieth century the term "Judeo-Christian" signified something very different than the way it is used today. Back then, it meant "a tolerant, pluralistic faith [that] enshrined the American value of putting others above the individual…In the absence of any clear theological accord on its meaning, the term lived a more fruitful life as a civic arrangement." Schultz is therefore much distressed that some today are using "Judeo-Christian" to differentiate themselves (in his opinion) from the very people who wore its mantle and espoused its (invented) values. All this revisionism has – to Schultz – aimed to bring the "the alt-right into the mainstream conservative movement."

We believe that Schultz overlooked a different alternative.

The term has very definite meaning, a much older meaning and it was, in fact, the mid-century and more-pluralistic usage that "appropriated" it for its own purposes, not the present one, which is richer, more consistent, and more historically accurate.

Actually, we would be more charitable and argue that people previously used an approximation of something that they sensed, that recently has become clearer as much of American society has moved away from – and gradually opposed – what it stands for.

We, the authors, are well-suited to trying our hand at capturing its essence. Although good friends, we would run – not walk – from any proposal that we find a compromised faith half-way between ours. One of us is an evangelical Christian; the other an Orthodox Jew. We are well aware of the theological differences that separate us. And between the two of us, we do not share a molecule of sympathy for the alt-right. On the contrary, we oppose, unwaveringly their hatred and bigotry.

Nonetheless, we can – as Jewish and Christian clergy – agree about the specific content of our shared Judeo-Christian legacy.

While the differences between the two faiths were particularly disastrous to centuries of Jews persecuted for those differences, they do not detract from the reality that beliefs and values were shared by both. Those shared positions, we believe, did indeed animate much of the progress of Western civilization as others have argued, including Ben Shapiro who Schultz dismisses as an example of "right-wing culture adjudication [led by a] preppy talk-radio host Ben Shapiro."

Sometimes, we disagree with Shapiro too, as we do with Schultz, but it would be hard for us to imagine Schultz writing with the same passion to remember the great contributions of traditional religious communities in history, and certainly not with the same passion we hear in Shapiro's defense of free speech for those who oppose him.

So, we'll help everyone who struggles to appropriate the phrase "Judeo-Christian" by helping define it here. We as, Christians and Jews, believe that the wide-spread belief in the G-d of Scripture conveyed a message that animated much of the success of Western Civilization, and the growth of the United States in particular. Those assumptions and values persist in much of the world today, even among those who commit to no particular faith.  They were all initially based upon belief in a G-d who is the source of all existence, a perfect Being who does not need Man, but reaches out to him with instruction and expectations because of the spark of divinity that He makes reside in the humans He created. Some of what flowed from those beliefs are that:

●        Man, as the pinnacle of deliberate creation, has special significance and special responsibility

●        There are ideas that are timeless and immutable. Not all matters are up for grabs and redefinition

●        There is wisdom in things that are old, and obligation to the past as well as to the future.

●        The demands that G-d makes upon Man are for Man's benefit, not for G-d's.

●        Human civilization is perfectible, and will indeed be perfected

●        The nuclear family is the best incubator for the next generation, and correlates with success, happiness, and achievement.

●        Man's greatest happiness comes from giving, rather than receiving.

Prof. Schultz may accept all or none of these premises. But tens of millions of Americans – even in times of declining affiliation – do accept them. That acceptance is ample testimony to the historical reality of what we call the Judeo-Christian legacy.
Yeah, that line just cost me any future faculty appointment at US academic institutions. Except for the few that still believe in a Judeo-Christian legacy. So be it. Been there; done that. ↑