Response to Rabbi Adam Starr and Young Israel of Toco Hills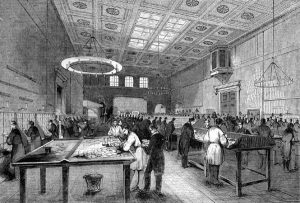 My recent Yated article about Young Israel of Toco Hills (YITH) seceding from National Council of Young Israel (NCYI) elicited quite a firestorm on social media, to put it mildly. I would like to briefly address a social media response penned by Rabbi Adam Starr, who leads YITH.
My article mentioned several recent events involving Rabbi Starr and YITL, including:
Rabbi Starr's dissent from the OU rabbinic panel's ruling that women may not serve as Orthodox clergy
A "feminized" bris at YITL, in which women appeared to be serving as sandak and reciting the berachos and/or Keri'as Shem at the end of the bris
YITL joining with Bet Haverim, a gay Reconstructionist temple, for a "foodless kiddush", which involved readings by Rabbi Starr and the rabbi of Bet Haverim, "singing and swaying", and other expressions of unity
YITL hosting and feting a Conservative rabbi as scholar-in-residence
YITL proudly posting that a bat mitzvah girl there had leined from three Sifrei Torah (on Shabbos Rosh Chodesh/Parshas Ha-Chodesh)
Rabbi Starr contested points 2 and 4, posting:
מדבר שקר תרחק

Although the article written in the Yated questioning my orthodox credentials and whether my shul is a normative orthodox shul deserves no serious response, I did want to point out some blatant falsifications for the public record.

A woman did not serve as a sandak nor did
a woman read the brachos or kriat shem. The picture referred to was taken at the conclusion of the bris when the baby's mother was speaking about the baby's name and the baby's grandmother was simply holding the baby while that was going on.
Rabbi Shai Held was not a scholar in residence at our shul. He gave a Shiur at our shul on a Thursday evening. Of course with nothing controversial or antithetical to Orthodoxy. As an aside, Rabbi Held also spoke at YU a few months ago under the auspices of Kol Hamevaser.

I will just say that it is sad that this person thinks my shul is a threat to Orthodoxy and even more sad to resort to untruths in making this claim.

I will continue even more energized with my life's work strengthening and growing Orthodox Jewish life sharing the light of Torah in an authentic, relevant and inspiring way
Before we get to the halachic issue regarding the bris, we cannot accept that "the baby's grandmother was simply holding the baby while that (the speech at the bris) was going on". The grandmother had ascended the bimah to hold the baby on Kisei shel Eliyahu; it was certainly not the case that they simply needed someone to hold the baby while the mother was busy speaking at the bris. The grandmother's role atop the bimah, seated on Kisei shel Eliyahu, was indeed ceremonial, whether or not it occurred while the mohel was actually circumcising or afterwards; an elderly woman does not ascend the bimah to hold a baby on Kisei shel Eliyahu as a matter of convenience.
More fundamental, however, is the assertion that since the grandmother did not actually serve as sandak and the mother was not reciting berachos and/or Keri'as Shem, but was instead standing atop the bimah delivering a speech at the end of the bris, it was acceptable, and my contention was thus fallacious. Nothing could be further from the truth.
The Rema's ruling (YD 265:11) that a woman should not serve as sandak is not predicated upon a "p'sul" – an invalidation, such that a woman is inherently unfit for this role. Rather, as the Rema writes, it is due to modesty. The Rema continues that a woman should instead bring the baby to the shul entrance (serving as "Kvatterin"), whereupon a male takes the baby in for the bris.
As the Rema himself clearly explains in Darchei Moshe (ibid.), invoking the Maharil (Minhagim, Hil. Milah, s. 22), the immodesty here is that of a woman entering the men's section and being stationed amidst the men at the bris. This unquestionably pertains to any female center-stage presence at a bris, including the roles that were occupied by women at the YITH bris cited above. My assertion in the Yated article was not that a woman was serving in a role for which she is invalid, but that the Rema's ruling was being violated by women occupying central roles at the bris.
Rabbi Starr affirms that Shai Held, the JTS-ordained rabbi mentioned in my article, was not scholar-in-residence, but rather delivered a shiur at YITH, and that I was therefore guilty of sheker (lying) for referring to Rabbi Held as scholar-in-residence. This is a game of semantics; whether we call him "scholar-in-residence", "lecturer", "maggid shiur", "educator" or "teacher", the fact is that a Conservative rabbi was invited and celebrated for his teaching at YITH. That is the issue – not the title.
Sadly, I must respond affirmatively to Rabbi Starr's remark that I do feel that YITH has been somewhat of a challenge to normative Orthodoxy, based on the information cited in my article, and much more, such as the fact that YITH previously awarded a Maharat student its Rabbi Meltzer Torah and Scholarship Award, prominently featuring her Maharat studies in the award notice, and later congratulated her for receiving Maharat ordination. YITH sold its old building to Bet Haverim, the gay Reconstructionist temple, facilitating and and warmly welcoming Bet Haverim's move into the Toco Hills neighborhood. And on social media, YITH has been a promoter of Open Orthodox positions, such as reposting Rabbi Avi Weiss' article, Why I, as an Orthodox Rabbi, Support Legalizing Same-sex Marriage.
I am told by everyone that Rabbi Starr is very friendly and amicable, and that he does not want to alienate anyone. I am sure that this is the case, and that he is as congenial, convivial and good-natured as they come. And I know that YITH is a visionary and warm congregation, with a palpable sense of ahavas Torah and ahavas Yisrael. But when Yated asked me to write about YITH disaffiliating from NCYI, and I knew that there were substantial ideological underpinnings, I needed to present them – in particular because all of the information had already been voluntarily made part of the public record by YITH itself, which had posted extensively online about the various items cited in my article. I merely presented that which YITH had publicized previously and without compunction.
Although JTA wrote that the secession of YITH from NCYI was the result of a "political spat", the president of YITH has specifically stated otherwise:
Sokol denied to JNS on Friday that the separation is due to the backlash or Young Israel's political stances. 'No one who speaks on behalf of our shul has said that this decision has anything to do with President Trump or the National Council's political stances," he said. "And the assertion that Trump or the National Council's politics guided our decision is simply false. Our membership is diverse across every measure, including politically and ideologically. We celebrate that diversity.'
As far as I am concerned, this will be my final word on this topic. The comments section below is open for all to share thoughts and hash things out; I will do my best to observe and not chime in.
I wish Rabbi Starr and YITH well, and I hope that this brief article serves to clear the air a bit.