Who's Afraid of the Big, Bad World?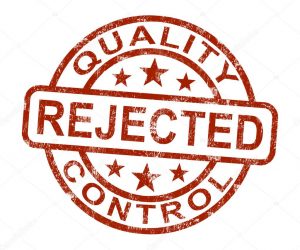 A recent comment by one of our readers registered a louder sound to my early-warning system than a stampede through an active minefield. Since the usual first responders did not rush to the scene of the carnage, the task has fallen to me.
The general topic was the buyers' remorse of some baalei teshuvah (or their progeny) about aspects of charedi life. The specific contention that elicited the comment was made by yours truly. I had written:
They needed to hear that they should embrace their past rather than escape it. They needed to be told that the hashgacha peratis in their lives – the loving Hand of G-d that brought them to observance – did not begin with their first contact with authentic Judaism. The years they had spent outside of it, the interests they developed, the careers they had chosen, had all been influenced by the same Divine guidance that eventually sat them at their first Shabbos table. Their job was to eat the fruit and discard the shells – but not to disown their essential selves or their self-confidence.
The comment:
99% of what a BT (or a curious, adolescent Beis Yaakov student) gains from or observes in the secular world is quite harmful for a Torah lifestyle. It's true that a few hobbies, disciplines, or say, classical music appreciation have value and are sometimes things we lack, but think of what most people in the secular world are immersed in – movies, pro sports, rock music, video games, etc. (much much worse in the "etc."). For the vast majority of people I really can't see the transition from secular to BT as a modest refurb, but something much more resembling a major tearing down. It's true that it can go too far and it has to be done carefully and judiciously. But an honest look at most of what the non-religious are involved in (especially at the typical age when people become frum) tells me that the change has to be a drastic one of rejecting so much of what they valued and ran after in the past. I can never stand it when kiruv people make it sound like become frum is a smooth, simple transition: "Life is for pleasure. Enjoy life all the same, just first make sure there's a hechsher on the label." It just ain't so, and to me there is no simple way of getting around this.
The commenter is spot on regarding what we might call pop culture. That is probably what he meant. We must caution, however, that there are plenty in our community that make the mistake of applying his words to literally "99% of what a BT… gains from or observes in the secular world." That is a horrible, horrible error. Regrettably, it is an occupational hazard of hanging out in parts of the charedi world that harbor an excess of bitul – of the need to tear down, undervalue, mock, and disparage everything outside their precincts. (Why this is phenomenon exists where it does will have to be a topic for a later discussion.)
Much of pop-culture and many, many of the underpinnings of secular life in the West are harmful, and must be rejected. But those things do not make 99% of what people are. The world from which the BT comes before his/her joining the Torah community is full of many, many things that are healthy, admirable and vital. In that world there is much generosity, happiness, loyalty, self-sacrifice, striving, achieving, common decency and much more. (Decades ago, a friend who had been frum for many years remarked that if you wanted to meet people with really good midos, you could find them among upper-middle class secular Jewish professionals in the bedroom community of Connecticut from which he hailed. He was, at the time, already one of the most important voices in kiruv in the US.) There is much that BTs gained from the ordinary, good people they encountered in their past lives.
I contend that anything more than a modest refurb is indeed a major mistake in most cases. Sort of like trying to cure a headache though a bilateral frontal lobotomy. You would be removing far more than you should. While BTs may indeed have to turn their backs on many of their former pastimes, they must be allowed to hold on to – and admire – the good that they absorbed from their families and friends. That good, in most cases, shaped and defined far more of what they are than their recreational pursuits – or their vices.
A cynical aphorism that we brought over from Eastern Europe is a pithy dismissal of all that is out there: Der velt shtinkt. I don't buy it. I think that much of is smells pretty good. Teaching our children that only we have it right, and everything else out there belongs on a garbage heap is not only wrong, but inimical to their development. The bitul from which it stems is corrosive to the development of good midos, and too often leads to anti-social behavior towards all people – Jew and non-Jew alike – who do not look, speak, and act like them. It is also dangerous to their long-term affiliation with Yiddishkeit. Too many have felt betrayed when they have ventured out into that world, and found much that is praiseworthy.