Refracted Light: What's Wrong With Baalei Teshuvah?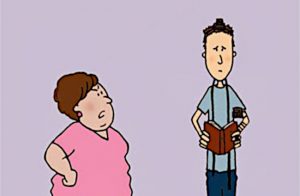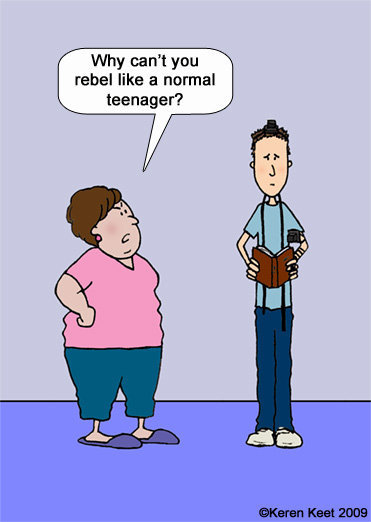 Nothing. Except that they don't believe it. The anxieties and doubts that they harbor about themselves can turn into huge problems down the line. Those problems are explored, together with other issues facing second-generation returnees to charedi Judaism, in Reflected Light, an Israeli documentary reviewed in Tablet Magazine.
Reflected Light explores what happened to the two generations born to the thousands of Israelis left secular society in the '70's for a new world of charedi Judaism: who stayed, who left, and why. I will offer a few choice quotes as a teaser.
"We don't belong to the Haredi world and we don't belong elsewhere, either. We grew up with a sense of shame and humiliation from a very early age. We were second-class citizens."
"Often children of chozrim b'teshuvah know the dress code of the Haredi world better than their parents. Children sense their parent's cluelessness and clumsiness. It is hard to have parental authority when your children don't respect you."
"Baalei teshuvah have to hide parts of their soul from their children…If they don't want their children to know what they did when they were secular, they have to hide not only their biography but also parts of their soul."
"My parents' generation was willing to live a life of poverty and broken families in the belief that they will get their reward in the afterlife. Unlike our parents, we as second generation can't experience enlightenment…  Enlightenment comes from a great thirst, from lack of spiritually in your life. Second-generation baalei teshuvah don't feel this thirst."
"They say that it takes chozrim b'teshuvah around 15 years to start asking themselves, where did we come to? Why did we throw away our culture, philosophy, literature, music?… Many of them start a process of self examination… They start understanding that they will never be able to be Haredi and that their true identity is that of baalei teshuvah."
Some of this will sound foreign and strange, because the film is about Israeli charedim, not their very different cousins in the West. The following quote is not applicable to the American charedi community:
"The Haredi society is tribal…What matters is what family you're from. Second-generation chozrim b'teshuvah don't belong to any tribe, they have no status in the Haredi society. You can't become Haredi, you are born one."
That could et other parts are disturbingly familiar, making the review required reading for anyone interested in the well-being of baalei teshuvah.
The theme that resonated most deeply with me is that of self-doubt. After decades of knowing, teaching, guiding baalei teshuvah in the US, my greatest frustration with them is that they have been taught not to trust themselves. No one told them that in so many words, but that is what they heard nonetheless. There was so much of The Truth that they were missing, starting with the details of halachah, but not ending there. Frum life was full of so many nuances about how to approach all of the different roles adults are called upon to fill, that they could never hope to fully master all of them. There was a Torah way of doing, feeling, reacting – and they had no familiarity with it. Every question was an issue – and they had to turn to others to find the Truth, seldom trusting their own instincts or accumulated wisdom. The decades – generations, actually – of a head-start that the FFB had over them meant that they had to gladly accept a role as imitating, but never equaling the authentic Lifer. They accepted sitting in the back of the charedi bus with equanimity, happily willing to sit anywhere, so long as they could stay for the ride towards eternal bliss.
At times, however, many found themselves facing realities and challenges caught between two voices. One confidently asserted that what they were told by their frum friends and neighbors is somehow the way G-d demanded that they act. The other voice, whispered by parts of themselves that they thought they had long abandoned, told them that something was not quite right.
Stripped of the self-confidence, many could not make appropriate choices as spouses and parents, accepting warmed-over platitudes in place of common sense about the unique needs of their situations – things that they really knew best.
They needed to hear that they should embrace their past rather than escape it. They needed to be told that the hashgacha peratis in their lives – the loving Hand of G-d that brought them to observance – did not begin with their first contact with authentic Judaism. The years they had spent outside of it, the interests they developed, the careers they had chosen, had all been influenced by the same Divine guidance that eventually sat them at their first Shabbos table. Their job was to eat the fruit and discard the shells – but not to disown their essential selves or their self-confidence.
Baruch Hashem, this grim analysis did not apply to everyone. Many, many baalei teshuvah were fortunate enough to have mentors who realized that their job was to do a modest refurb, not a tear-down. Reading the review might just help a few more people who know and care about baalei teshuvah to realize the right way to go. And it might help some other baalei teshuvah realize that they need different mentors.