Moving to "the Right"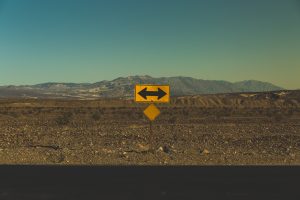 The recent Hamodia article about young people who grew up as Modern Orthodox (or, to be more precise, who grew up primarily as "MO Lite") is very worthwhile reading. It should compel Modern Orthodox (especially "MO Lite") leadership and parents to take a step back and see what needs to be addressed and how it can be done.
A few observations, in no particular order:
The term "flipping out" is quite pejorative, as it indicates that someone who became more serious about his or her Torah observance has acted mindlessly, weirdly and even absurdly. "Flipping out" is a loaded term, intended to undermine and to devalue.

The article poses a very uncomfortable question to parents who oppose their children becoming more serious about Torah observance: Why spend hundreds of thousands of dollars on Orthodox schooling – and many hundreds of thousands more on Orthodox lifestyle requirements – if the goal is not authentic commitment and embrace of the Orthodox message? What happened to "practice what you preach"?

Various unofficial statistics report that the attrition rate of Modern Orthodox Jews/Modern Orthodox abandonment of observance is very high – perhaps up to 50%. Although the Nishma Research Profile of American Modern Orthodox Jews is an extremely important commentary and collection of data on the topic of Modern Orthodox religious commitment, the fact that numerous similar studies were not previously initiated and conducted by the various organs of Modern Orthodoxy is puzzling. It is also perhaps quite telling that the size of the Modern Orthodox community over the past several decades has basically not increased, despite a birthrate of over two children per household. Is a steep "OTD rate" the primary factor for the stagnant Modern Orthodox population figure?