Open Orthodoxy Update, Parshas Tetzaveh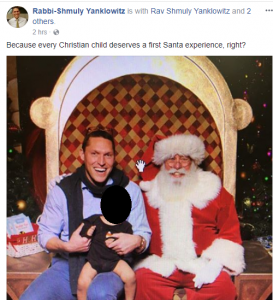 A Note from the Editors:

Rabbi Ysoscher Katz, Chair of the Department of Talmud at Yeshivat Chovevei Torah (YCT), has declared that "the war is over!" Is it necessary, then, to continue to highlight the deviations of Open Orthodoxy from observant Judaism?
Unfortunately, yes. Over the past 18 years, Open Orthodox institutions have ordained over 100 clergy, men and women. Their influence is felt across the globe in many Jewish communities, and they passionately claim to represent authentic Orthodoxy.
Furthermore, their leaders have made similar declarations in the past. In 1998, while discussing a "communal" leadership role for women, Rabbi Avi Weiss underscored that women cannot be rabbis (regardless of their title), saying that ordaining women has "Halachic problems." Barely 10 years later, he founded an institution to ordain women.
So it would be naïve in the extreme to imagine that they would genuinely stop here. When Rabbi Gordimer stopped writing updates of this nature, it was after the Agudah termed Open Orthodoxy "not a form of Torah Judaism," the Conference of European Rabbis had called out its "deviations from our religious foundations" and proclaimed YCT graduates not to be rabbis, and the Rabbinic Council of America rejected the idea of women rabbis (as Rabbi Weiss himself did in 1998). Rabbi Gordimer hoped that organizations like the Orthodox Union would similarly condemn OO excesses, and indeed they did — but Open Orthodox leaders continued unabated.
There is quite enough criticism of other Jews, both fair and unfair, in our community. But it is our responsibility to stand up for Judaism, something which Open Orthodoxy is not. You can take an unpopular idea and give it so much attention that people become inured to it and come to accept it — unless there is a countervailing force to offset it. We do not routinely publish articles about the latest deviations of the Reform and Conservative movements, because none in our community confuse them with Halachic Judaism.
As Open Orthodoxy continues to attempt to influence Orthodoxy and Judaism as a whole, it is beneficial to periodically update the community regarding the latest actions of this movement. Our real hope is that their adherents and even their leaders will recognize that they have not, in Katz's words, "stretched [Halacha] to its outer progressive limits," but transgressed well over the line, and return to the path of true Jewish continuity and "progress" through history, the path of Torah.
It is for this reason that Rabbi David Rosenthal is joining us to provide these necessary if regrettable updates. The author of "Why Open Orthodoxy is Not Orthodox," he has great familiarity with the goings on within that new movement, and is able to underscore for us where the problems are most visible. We are grateful to him for his service to the community.